Women taking advantage of welding opportunities
Kevin J. Harrigan | May 17, 2021
The welding industry has long been a male dominated field. Slowly but surely, women are making inroads into physical, dirty jobs that can be done by anyone who has attention to detail and an interest in metal fabrication.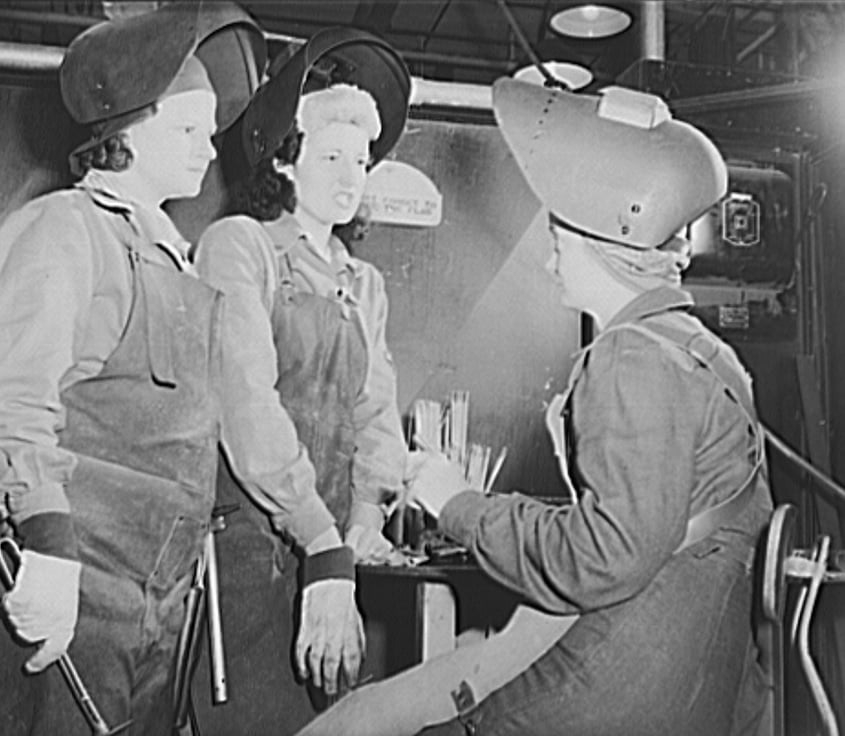 Women comprise an increasing number of the welding workforce — just like in the 1940sThankfully, various courses have sprung up around the United States to get females acquainted with and skilled in this vital trade. There has never been a better time, as multiple industries, including trades and manufacturing, are concerned about labor shortages. According to the American Welding Society, more than 300,000 welders will be needed by 2024. But women make up just 5% of the welding workforce.
Montana college gives students a welded foundation
At Flathead Valley Community College in Kalispell, Montana, instructor Julie Arnold's class is full. She teaches The Women in Welding Workshop, open only to women who have no previous experience.
The class roster is diverse. A mechanic who wants to diversify her skillset. An entrepreneur with a business plan. A medical doctor looking for a unique hobby. And perhaps most importantly, people looking for a career as a tradeswoman.
Arnold grew up in a family of welders. Her grandfather taught her when she was young, and her mother and grandmother were active welders as well. Arnold received professional training at FVCC and felt it was a good opportunity to give back, when given the chance.
"These women come from all different career backgrounds and all different ages," Arnold told the local NBC Montana affiliate. "They're going to learn how to clean and cut material and how to operate safely within the shop. They're not walking away as experts. But they're walking away with at least a good ground to step on."
Detroit program creates welding careers
A similar program exists with Detroit. Women Who Weld is a non-profit foundation that has trained 400 female welders since its founding in 2014. The nonprofit was started by Samantha Farrugia, who learned to weld from courses at the University of Michigan.
Women Who Weld offer subsidized training and certification programs for students at just $500. Coursework also includes financial and business courses to help students run their own ships some day.
Many of Farrugia's students say the courses gave them new career options that were not previously available. Job offers come quick and some former students make six-figure salaries.
Its another example of the impact of female welders, who in many cases end up inspiring dozens or hundreds more along the way.