EZ Blockchain brings crypto mining solutions to oil and gas
Amy J. Born | May 14, 2021
EZ Blockchain, a full-service crypto mining facility management company that builds and operates physical infrastructures for blockchain-based mining, installed the first mobile data center with MicroBT Whatsminer crypto mining equipment at a Silver Energy client site in Alberta, Canada. Texas-based Silver Energy is using Bitcoin mining as a solution to gas flaring and the monetization of stranded natural gas.
The data center was installed over three days in February 2021 and fully operational by March 2021. The project reached almost 1 MW of power consumption, all processed from 250 MCFd of stranded natural gas using a gas electric generator.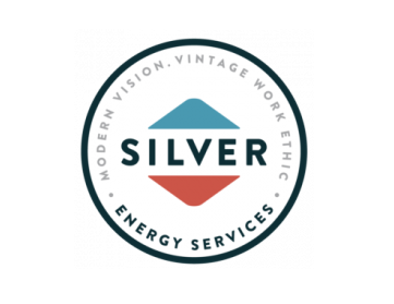 Silver Energy's mission became to "bridge the gap" between technology and oil field production practices. However, decades passed without a viable solution to the issue of gas flaring.
Joel Gordon, Silver Energy president and CEO, said: "We've had the privilege of working with EZ Blockchain over the last year. Their support in getting our mine up and running was invaluable, saving us countless hours and maximizing uptime. Since start up, we have been able to lean on their team 24/7 to help with mine optimization and troubleshooting. They are a trusted partner in our mining operations."
EZ Blockchain's solution of utilizing flared gas and stranded gas for power generation is a unique sustainable energy alternative for oil and gas producers. Crypto-mining requires a lot of energy. The company helps oil and gas producers turn otherwise wasted gas into the electricity needed to mine cryptocurrency, reducing emissions and generating revenue at the same time.
Initially Silver Energy, founded in Dallas, contacted Chicago-based EZ Blockchain with the intent to create a new income stream by providing the EZ Smartbox mobile data centers and management services to their oil field clients as a solution to gas flaring and stranded gas.
"Today oil and gas producers are implementing Bitcoin mining in the oil field as a part of their ESG policy more often. Bitcoin mining's enormous power consumption can solve environmental problems caused by gas flaring and leaking wells. Since Silver Energy is an oil and gas service company, it was a natural symbiosis for EZ Blockchain to work with them," said Sergii Gerasymovych, co-founder and CEO of EZ Blockchain.
According to a report by Deloitte, benefits of applying blockchain's distributed ledger technology to the oil and gas industry include "simplifying processes that can lead to enhanced efficiency and cost reductions. Blockchain can offer transactional verification instantly across a network, without relying on a central authority — potentially reducing operating costs, more securely storing and managing data, and improving the speed of transaction processing."