Research suggests snow can shield people, property against explosions
Marie Donlon | May 06, 2021
A team from Wright-Patterson Air Force Base's Junior Force Warfighter Operations in the AFRL Materials and Manufacturing Directorate (JFWORX) has determined snow could potentially shield people and property against live ordnance.
The JFWORX team conduced live-fire tests at Eielson Air Force Base in Alaska to determine the blast mitigation properties of snow, using a blast pressure detection system and a snow barrier.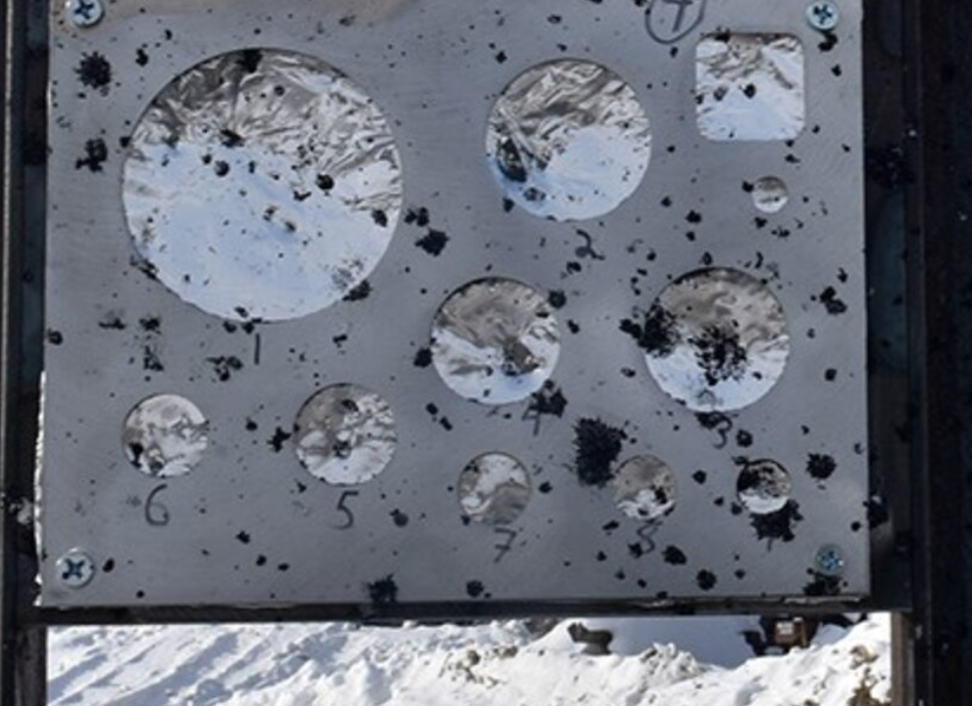 A gauge stand measures the effect of an explosion during the snow mitigation test at Eielson Air Force Base, Alaska. The foil pieces are used to measure the blast caused by the explosion. Source: U.S. Air Force photo/Senior Airman Danielle Sukhlall
Following exposure to a series of explosions, the snow withstood the blasts, demonstrating that snow can be used in Arctic settings to reduce the impact of an explosion, according to the researchers.
The findings are expected to be reviewed and adapted for the purpose of future Arctic operations by the Joint Ordnance Technology Division at the Air Force Civil Engineer Center.