Watch as a robot takes over the task of hairbrushing
Marie Donlon | May 06, 2021
A team from the Massachusetts Institute of Technology (MIT) Computer Science and Artificial Intelligence Lab (CSAIL) has built a robot capable of brushing hair.
The MIT CSAIL hair-brushing robot features a robotic arm, a sensorized hairbrush, a camera and machine vision.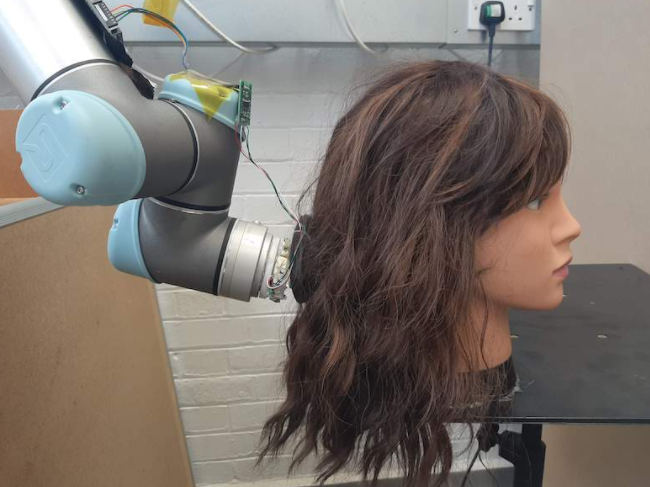 Source: MIT CSAIL
According to the researchers, a corresponding mathematical model enables the robot to determine how to untangle the hair and feedback from the sensorized brush determines how much pressure to apply to the hair to untangle it without inflicting pain on the subject.
The hair brushing robot reportedly brushed a range of wig hair types — from straight to curly — in the lab with plans to eventually try out the technology on human subjects in the near future.
The makers of the hair-brushing robot envision using the technology to alleviate the load on healthcare workers in assisted living facilities by automating certain personal care tasks.
To see how the robot brushes hair, watch the accompanying video that appears courtesy of MIT CSAIL.