Paper waste could be used to create sustainable cement
Siobhan Treacy | April 08, 2021
Researchers from University of British Columbia Okanagan (UBCO) created a new way to use waste for environmentally friendly road construction.
Pulp and paper industry waste materials have been possible fillers for building products, like cement, for years, but largely this waste has ended up in landfills.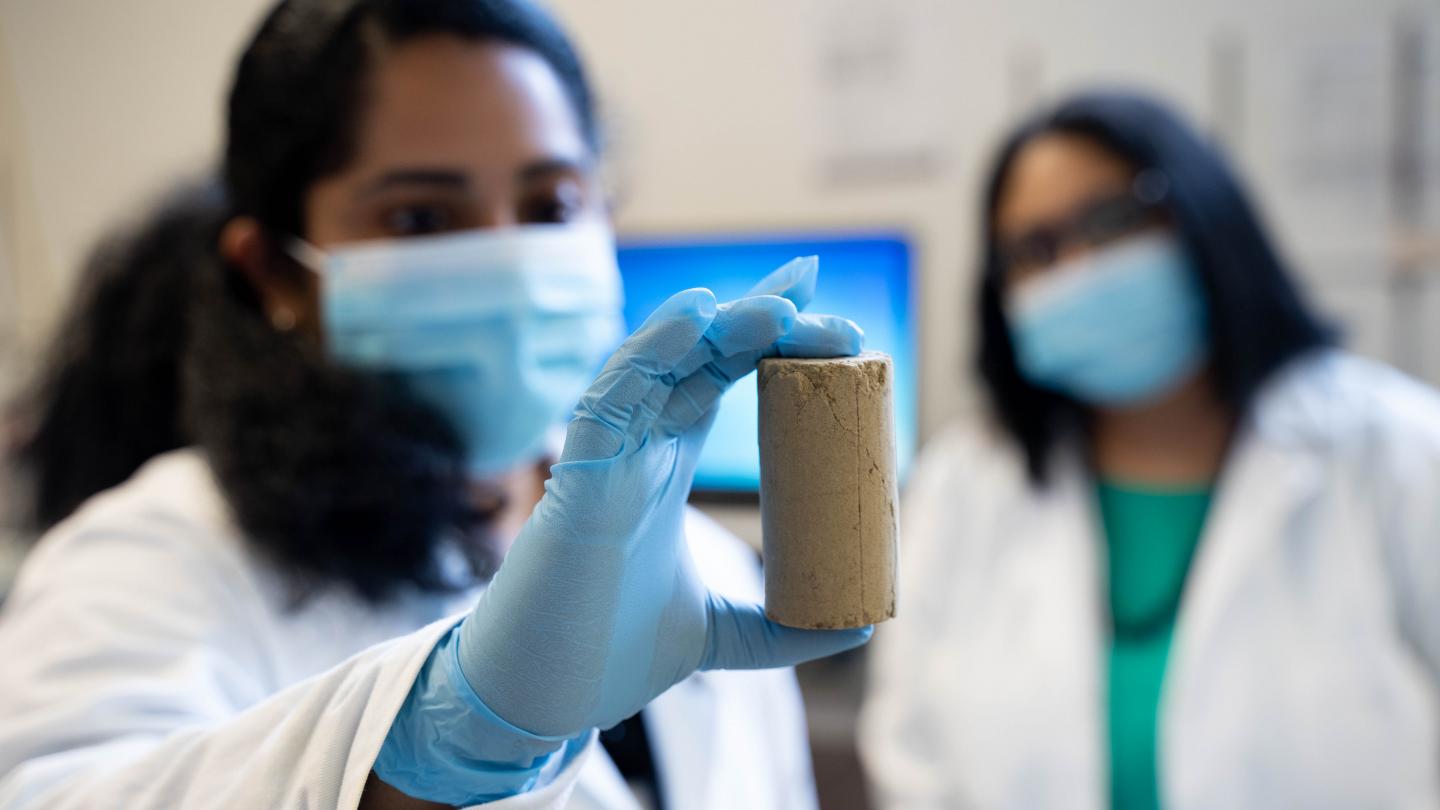 UBCO Postdoctoral Research Fellow Dr. Chinchu Cherian, along with Associate Professor Dr. Sumi Siddiqua, examines a road-building material created partly with recycled wood ash. Source: UBCO
During this research, the team focused on wood-based pulp mill fly ash (PFA), a non-hazardous commercial waste product. The North American pulp and paper industry generates over one million tons of ash annually. Often wood is burned in power boiler units for energy production. When the ash is sent to a landfill, it costs the producer $25 to $50 per ton. The industry is searching for a more cost-effective and eco-friendly way to dispose of this waste.
The team investigated using untreated PFA as an economically sustainable low-carbon binder for road construction. The porous nature of PFA acts like a gateway for adhesiveness in other cement materials because it creates an overall stronger and more resilient structure. Producing a new cement material with PFA is more energy-efficient and has low carbon emissions.
There are concerns in the industry about PFA toxins leaching out of the reused material. The team investigated this further and found that because the cementation bonds with untreated PFAs are so strong, little to no chemical release was observed. PFA is safe as a raw material for environmental applications.
The new material could be used to create sustainable roads and cost-neutral buildings. There are major benefits for the environment and economy in terms of reducing waste and reducing ecological footprints.
Further research needs to be done to establish guidelines for PFA modifications to guarantee consistency.
A paper on the new material was published in the Journal of Cleaner Production.