California cement industry commits to carbon neutrality in less than 25 years
Amy J. Born | April 08, 2021
In alignment with California's greenhouse gas (GHG) reduction goal, the California Nevada Cement Association (CNCA) revealed its plan for the industry to achieve net zero carbon emissions by 2045. The plan outlines opportunities and actions to meet that goal. The industry is committed to carbon neutrality and recognizes the necessity of curbing emissions in order to avoid the most severe climate change impacts.
"Releasing this industry-wide roadmap is an exciting and critical step toward carbon neutrality," said Tom Tietz, executive director of CNCA. "However, we cannot get to net zero alone and this roadmap is also an invitation for state leaders, environmental groups and stakeholders throughout the cement-concrete-construction value chain to collaborate on pursuing this bold goal."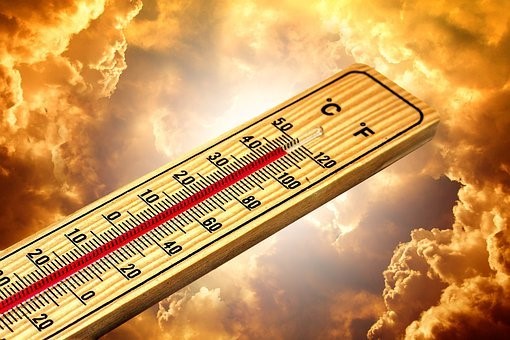 Source: Pixabay
Concrete is an essential construction material for homes, structures and infrastructure, and cement is its main ingredient. Concrete provides protection from fires, floods and other consequences of climate change. Its durability, resilience and affordability, as well as its ability to deliver use-phase emissions savings, make it an excellent choice for many construction applications.
CNCA's plan includes three major pathways to carbon neutrality: reducing manufacturing process emissions, reducing combustion emissions through fuel switching and increasing distributed electricity generation.
Creating the conditions for large-scale, long-term investment in the reduction of emissions requires efforts to remove statutory, regulatory and permitting obstacles to employing technologies, fuels, materials and processes that already exist. Other barriers that delay or limit adoption of these resources include market acceptance, cost challenges, supply limitation and technology gaps.
"We are committed to providing innovative and sustainable solutions including low-carbon cement and concrete that is critical to a low carbon future and circular economy," said Allen Hamblen, president and CEO of CalPortland Company, a member of CNCA. "We recognize there are no shortcuts to achieve carbon neutrality. We look forward to working with key policy and regulatory decision makers to urgently address barriers to emission reduction opportunities."
CNCA identified the three most immediate and impactful opportunities for 2021.
Acceptance of Portland Limestone Cement (PLC) for Caltrans projects would have broad impact and influence on many cities and counties, leading to new markets for lower-carbon cement. PLC uses more limestone to reduce emissions up to 10% while maintaining the integrity and performance of traditional cement.
Policies that support innovation and attract public and private investment for research and development, particularly for carbon capture, usage and storage (CCUS). Currently, these projects are hampered by intensive capital requirements, lengthy permitting processes and uncertainty. However, CCUS can result in the carbon capture of as much as 90% of process and combustion emissions.
Switch to lower emissions alternatives such as engineered waste materials and biomass as fuel. This would substantially reduce emissions with the added benefit of keeping this waste out of landfills or incineration.
"We are committed to decarbonizing over the next 24 years using this roadmap as our guide," Steve Wise, president of National Cement of California, a CNCA member, said. "The road to decarbonization can have exponential impact but can't be done by one company alone. That's why we're joining to do our part in having a positive impact."