New Center of Excellence advances nonmetallics in building and construction
Amy J. Born | April 08, 2021
The American Concrete Institute (ACI) and Aramco have teamed up to create NEx: A Center of Excellence for Nonmetallic Building Materials. The purpose of this endeavor is to develop and promote nonmetallic materials for use in building and construction.
ACI is an authority and resource for consensus-based standards for concrete design, construction and materials. The NEx Center will be located at ACI World Headquarters in Farmington Hills, Michigan.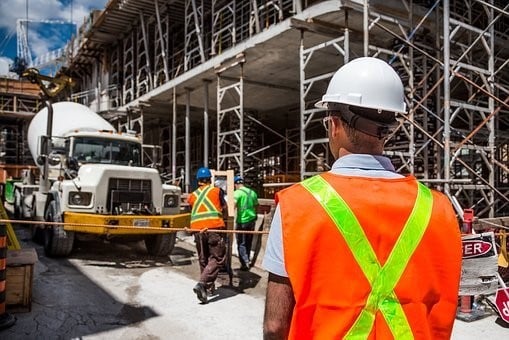 "The Center's mission will be to collaborate globally on using nonmetallic materials in the built environment by driving research, education, awareness and technology adoption," said Jeffrey W. Coleman, ACI president. "Expanding incorporation of nonmetallic materials and products in the built environment will improve sustainability, contribute to a lower carbon footprint, and enhance the durability and longevity of structures."
Aramco develops and deploys nonmetallic solutions to reduce corrosion, weight and cost associated with construction and operation of oil and gas facilities. This project aligns with the company's strategy to bring its hydrocarbon resources and technology to new markets and industries.
Ahmad Al-Sa'adi, Aramco senior vice president of technical services, touts the benefits of nonmetallic materials, which include superior life cycle cost, efficiency and environmental advantages compared to metal alternatives. "The potential for using nonmetallic advanced polymetric materials, however, goes way beyond the oil and gas sector and includes the building and construction industries where there is significant potential. That is why this new Center of Excellence for Nonmetallic Building Materials offers enormous and exciting opportunities."
The advantages nonmetallic materials have over metallic materials — corrosion-resistance, reduced weight, greater durability, lower cost and better environmental efficiency — have increased their adoption in a number of industries such as construction, automotive, packaging and renewables, as well as oil and gas.
ACI has advanced nonmetallic technologies for 40 years with published guides, reports and specifications on nonmetallic systems in concrete. This includes fiber-reinforced polymers and fiber-reinforced concrete. NEx will further accelerate nonmetallic materials and technology by incorporating ACI's four decades of accumulated knowledge.
The Center's scope will expand to include the use of nonmetallics in composite cladding, asphalt and soil. Additional partners from leading academic institutions, industries, technical societies, standard bodies, manufacturers and professionals are encouraged to join NEx.
Learn more about the efforts at NEx to advance nonmetallics at nonmetallic.org.