Edible film developed for food packaging
Marie Donlon | March 24, 2021
Researchers from Sri Venkateswara and Sri Padmavati Mahila Viswavidyalayam Universities in India and from the Ural Federal University and Ural Branch of the RAS in Russia have created a new food packaging film that is edible.
The team created the film using edible seaweed biopolymer sodium alginate, which features molecules with film-forming behaviors, that was cross-linked with ferulic acid — a natural antioxidant.
According to the research team, the film-forming characteristics of the sodium alginate were enhanced with the ferulic acid, which served to strengthen the film.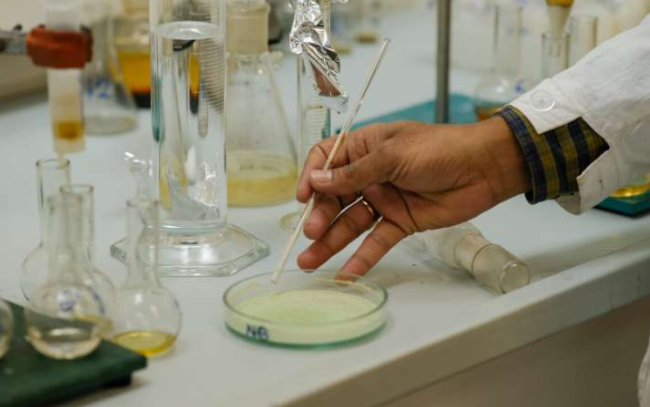 A film of ferulic acid and sodium alginate formed on the surface of the glass Petri dish. Source: UrFU / Andrei Fomin
As such, the combination has led to a stronger, more rigid packaging film that offers foods — including fruits, vegetables, poultry, meat and seafood — greater protection. Additionally, the antioxidant components decrease the oxidation process, thereby keeping food fresh for longer.
Further, the film is water-soluble and will dissolve by roughly 90% in just 24 hours, thereby potentially addressing the plastic waste issue presented by plastic packaging and its impact on the world's oceans.
The research appears in the Journal of Food Engineering.