Emerson introduces its Rosemount 4390 corrosion and erosion wireless transmitters
Diana Aoun | March 18, 2021
Most operators will agree that one of the key causes of unplanned plant outages and process performance issues in the oil and gas industry is corrosion and erosion. It is crucial that operators monitor the risk of corrosion and erosion throughout various plant processes as their potential impact on asset health can be devastating.
With this in mind, Emerson recently launched its innovative new series of corrosion and erosion wireless transmitters — the Rosemount 4390. These smart new transmitters provide continuous and accurate real-time corrosion and erosion monitoring data. This enables operators to maximize plant performance through process optimization and eliminates the need for costly inspections, sampling and testing.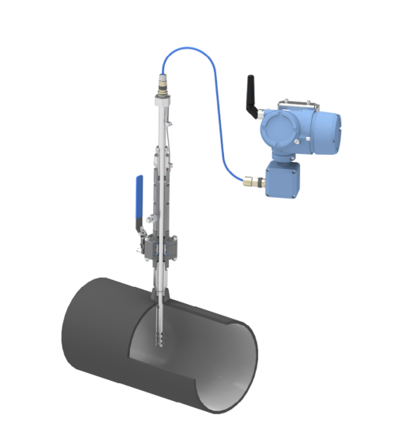 Source: Emerson
The series 4390 transmitters are compatible with electrical resistance (ER) probes, linear polarization (LPR) probes and multi element sand probes from Emerson and other major vendors. They can deliver a range of data formats including calculated metal loss, corrosion and erosion rates or raw probe data.
Emerson offers customers the choice of using the new Plantweb Insight Non-Intrusive Corrosion application for data monitoring, which enables comprehensive corrosion and erosion analysis with the click of a mouse. When equipped with inline probes, the 4390 can detect any changes to corrosion risk within minutes by measuring the corrosive and erosive nature of the fluid. This allows operators to take corrective action immediately before any damage occurs to plant assets.
The new Rosemount 4390 series of wireless erosion and corrosion transmitters comes with probe cables up to 20 m in length for added flexibility and optimum transmitter positioning. The new series has 15 times better sampling rate and up to four times longer battery life than previous generation transmitters.
The new Rosemount 4390 series is a non-intrusive system that uses unique sensor technology and wireless data delivery to continuously monitor for pipework metal loss from corrosion or erosion in the most challenging operating environments. By delivering superior data quality and frequency, plant personnel can make better-informed decisions for safer and more productive operations.