Bacterial biofilm can separate oil from water
Marie Donlon | March 11, 2021
North Carolina State University researchers have discovered that biofilm material derived from bacteria can separate oil and water.
The researchers used biofilm produced by the bacteria Gluconacetobacter hansenii to demonstrate their findings in the lab.
The bacteria-derived biofilm is composed of a tightly packed and crystalline cellulose. In the lab, researchers used the bacteria's biofilm to create cellulose nanofibers and removed the bacteria, using the cellulose membrane to separate the water from the oil and water solution.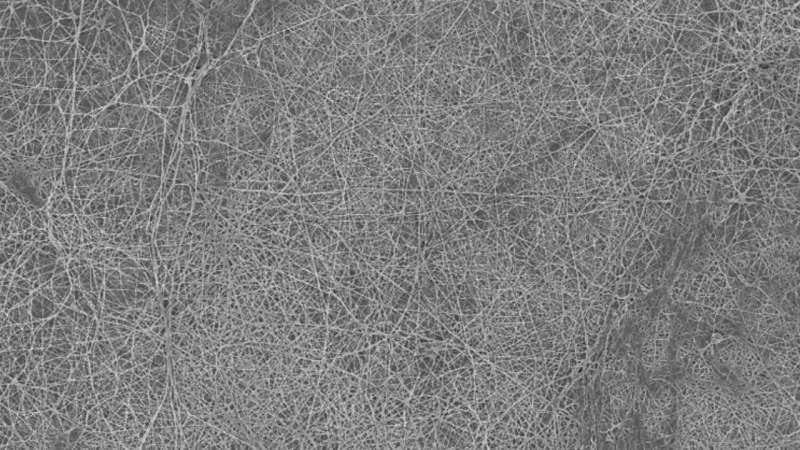 Bacterial cellulose showed utility in separating oil and water in experiments led at NC State. Source: Zahra Ashrafi
According to the researchers, the water passed through the membrane easily while the oil would not breach the membrane, even when the water and oil mixture was put through an immersion blender.
The team believes that the material could be used for applications that involve cleaning contaminated water.
The study, "Bacterial Superoleophobic Fibrous Matrices: A Naturally Occurring Liquid-Infused System for Oil-Water Separation," appears in the journal Langmuir.