Team investigates the future role of robots in healthcare
Marie Donlon | March 01, 2021
Claiming that 3D structural sensing robots are the future of the healthcare industry, freeing up doctors and nurses for other tasks, researchers from British Columbia's Simon Fraser University have developed two sensing robots that could potentially minimize human-to-human healthcare interactions.
According to the researchers, the two robots — a robotic arm and a humanoid robotic figure — can measure a patient's physiological signals including heart rate, temperature, muscle tension, respiration and more.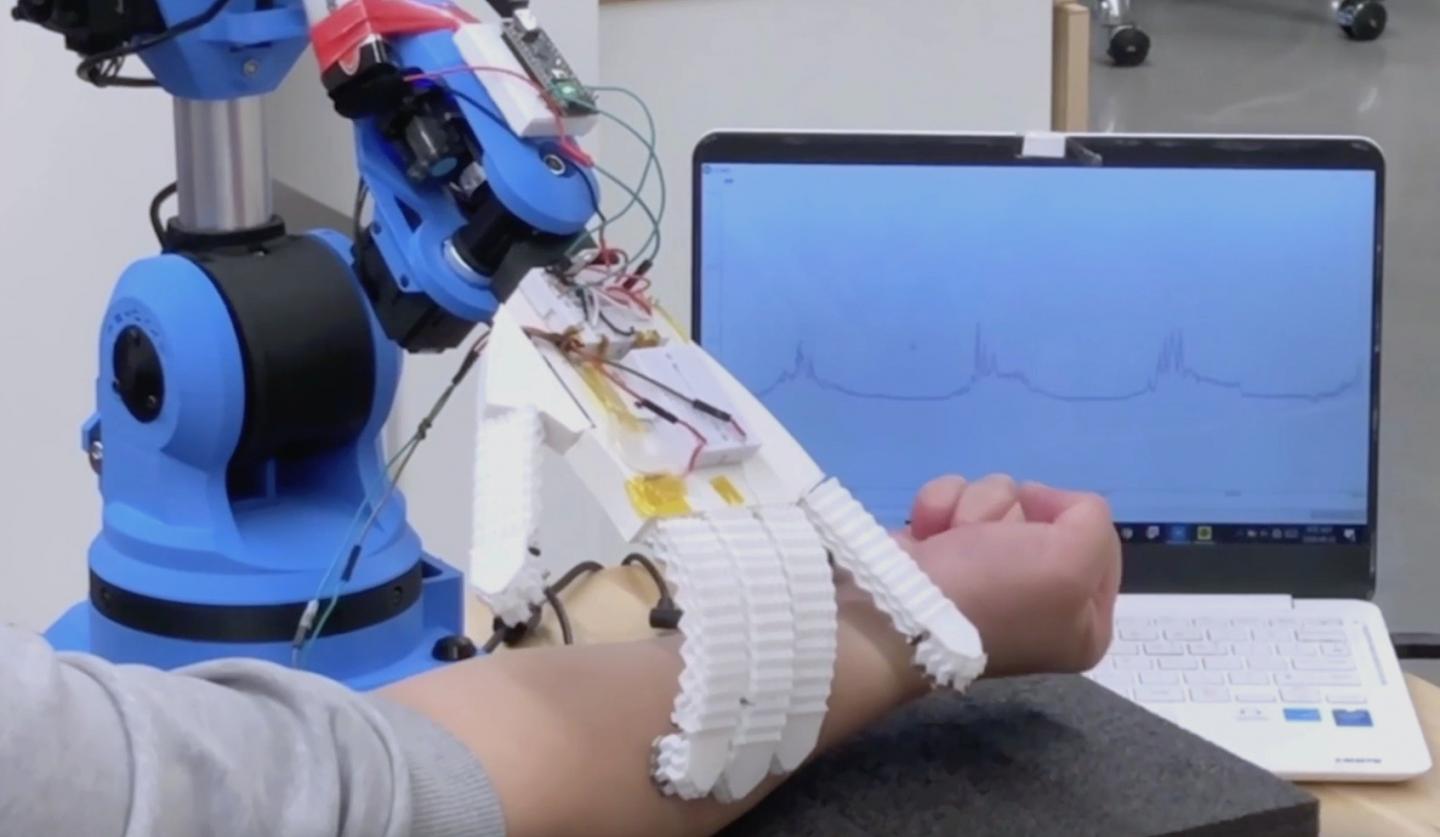 Source: Simon Fraser University
The robotic arm can take such measurements via biomedical electrodes incorporated into each of the robotic arm's fingertips. Meanwhile, the humanoid robot can measure a patient's oxygen levels and monitor those hospitalized with the respiratory issues that plague some COVID-19 patients.
For now, the robots only passively gather patient data, but the research team expects that eventually these robots will take over tasks such as potentially prescribing medications to patients, thereby supporting and freeing up healthcare professionals to focus on other more critical tasks.