Self-Driving Cars to Hit Ontario Roads
Engineering 360 News Desk | October 15, 2015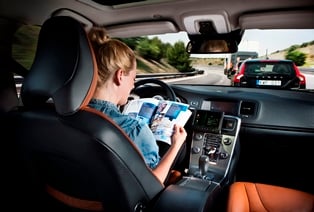 Ontario becomes first canadian province to allow self-driving cars on public roads.Ontario is Canada's first province to allow automated vehicle testing on provincial roads. A pilot project is set to begin in January 2016.
The government says the pilot project will allow companies to conduct research and development in Ontario, and help bring automated vehicles to market. Safety features include self-park and lane drift technology. During testing, vehicles will have a human driver, who can take over if necessary.
The government says that automated and connected-vehicle technologies may improve fuel efficiency and reduce traffic congestion, greenhouse gas emissions and driver distraction.
News Articles:
Self-Driving Truck Set for German Roads
Self-Driving Trucks to Be Used in Florida Road Work Zones
Volvo Chief Calls on U.S. to Create Rules for Self-Driving Cars