Entergy to Close 680 MW Pilgrim Nuclear Power Plant
Engineering360 News Desk | October 13, 2015
The single-unit 680 megawatt (energy) Pilgrim nuclear power plant will close by mid-2019, says owner Entergy. The utility says the continued operation of the plant is not economically viable.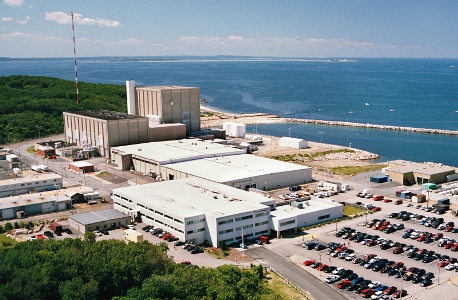 The single-unit boiling water reactor began operating in 1972.Entergy says it notified the independent grid operator, ISO New England Inc (ISO-NE), that Pilgrim will not participate as a capacity resource in the market after May 31, 2019. Entergy says the exact timing of the Massachusetts plant's closure will depend on several factors, including further discussion with ISO-NE, and will be decided during the first half of 2016.
The single-unit boiling water reactor began operating in 1972. Entergy says that low wholesale energy prices - brought about by record low natural gas prices - have "significantly impacted" Pilgrim's revenues. Current and forecast power prices have fallen by some $10 per megawatt hour, leading to an annual loss of more than $40 million in revenues for Pilgrim, it says. Meanwhile, wholesale energy market "design flaws continue to suppress energy and capacity prices in the region, and do not provide adequate compensation to merchant nuclear plants for the benefits they provide," Entergy says.
As of the end of September 2015, the plant's decommissioning fund stood at some $870 million. Entergy says that represents "excess financial assurance of approximately $240 million for licence termination activities above Nuclear Regulatory Commission required levels."