Metro Vancouver buildings more vulnerable to large earthquakes than seismic guidelines indicate
Amy J. Born | January 04, 2021
Scientists from the University of British Columbia (UBC) have determined that during a megathrust earthquake more shaking would occur in Metro Vancouver's tall buildings than is accounted for in Canada's national seismic hazard model.
The UBC team found that the current model, released in October 2020, does not account for amplification resulting from the Georgia sedimentary basin on which the region lies.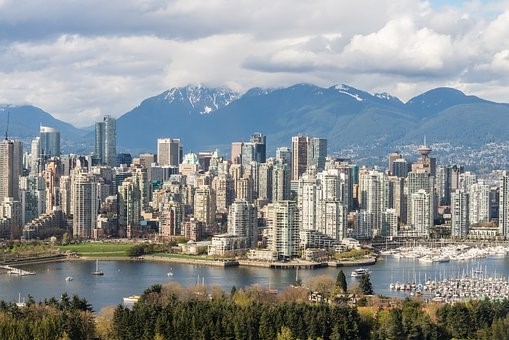 The Georgia sedimentary basin consists of layers of glacial and river sediments on top of sedimentary rock. An earthquake would cause the basin to jiggle and amplify the seismic waves, resulting in tremors that are more intense and last longer. This factor is not reflected in Canada's national building code.
"As a result, we're underestimating the seismic hazard of a magnitude-9 earthquake in Metro Vancouver, particularly at long periods. This means we're under-predicting the shaking that our tall buildings will experience," warned lead researcher Carlos Molina Hutt, a structural and earthquake engineering professor at UBC. "Fortunately, Natural Resources Canada, responsible for the development of our national seismic hazard model, recognizes the potential importance of basin effects in certain parts of Vancouver and is actively reviewing and participating in research on the topic. They intend to address basin effects in the next seismic hazard model."
The deepest regions of the Georgia Basin will have the greatest seismic amplification, the researchers found. Delta and Richmond will be most impacted, then Surrey, New Westminster, Burnaby and Vancouver. West Vancouver will experience the least because it sits just outside the basin.
In addition to location, the team looked at the impact of magnitude-9 simulations on buildings located in the Lower Mainland. The buildings in the city of Vancouver over eight stories are predominantly constructed of concrete, representing 90% of the 752 buildings identified. More than 300 of these are reinforced concrete shear wall constructions built prior to 1980. These are at greatest risk of damage or collapse, and buildings with 10 or more stories will suffer the worst impacts.
"When we build a structure, it only needs to meet the code of the time when it was built. If there is a future change in the code, you don't have to go back and upgrade your building. To address vulnerable existing buildings, jurisdictions must explore different seismic risk reduction policy options and adopt the most effective mitigation strategies," Molina Hutt added.
He explained that despite Victoria being closer to the seismic source of a magnitude-9 Cascadia subduction zone earthquake, Vancouver's tall buildings will be worse off due to the basin amplification. "We're collaborating closely with our neighbors to the south, who are taking active steps to account for these basin amplification effects. Our work attempts to assess the impacts of neglecting these effects so we can appreciate their significance and take action."
The study is published in Earthquake Engineering & Structural Dynamics.