Enhanced cement to seal cracks in abandoned natural gas wells
Marie Donlon | December 29, 2020
A team of researchers from Penn State has developed a graphite-enhanced cement mixture for sealing abandoned natural gas wells that potentially serve as a source of methane gas emissions.
To develop what the Penn State researchers call a sturdier and more resistant cement, the team added chemically treated 2D graphite to a cement mixture. The addition of the chemically treated graphite reportedly altered the surface properties of the cement mixture such that the material dissolves in water instead of repelling it. Once poured into the water and mixed, the particles bind to each other, forming a conglomerate.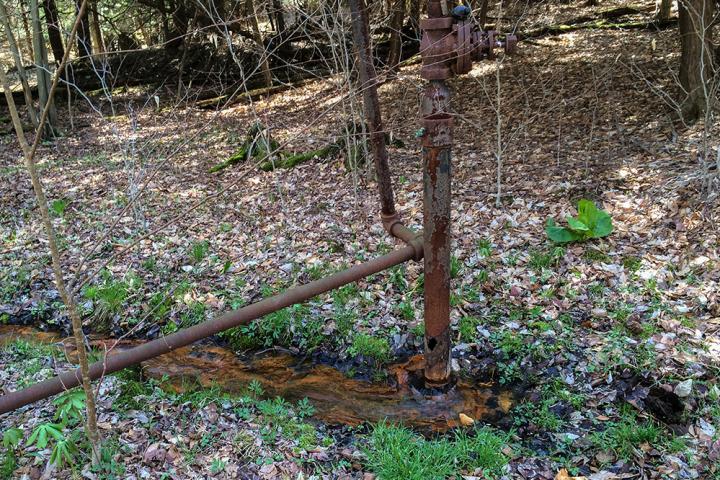 A natural gas well in Pennsylvania. Source: PA Department of Environmental Protection
The mixture, according to the team, could be used to fortify the casings, or pipes, that are attached to the rock surrounding natural gas well drill sites, where, cracks might develop thanks to fluctuating temperatures or pressures.
Injected into those typically narrow and hard to reach spaces between the rock and casings — some as small as less than a millimeter — the nanomaterial could form a seal, thereby halting the migration of methane into the subsurface, which serves as an entry point for the greenhouse gas to reach waterways or the atmosphere.
The research appears in the International Journal of Greenhouse Gas Control.