Steel industry shortage due to COVID slump, and other steel news
Tessa Axsom, BSME | December 07, 2020
Sponsored Content
Although demand for steel products has been on the rise after a significant slump due to the COVID-19 pandemic, several sectors of the steel industry are facing low inventory and higher freight charges. This is impacting the U.S. hot-rolled coil steel sector, which is facing increased prices and insufficient supply to meet customer demand.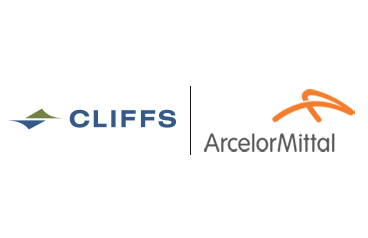 Figure 1: Cleveland-Cliffs will acquire ArcelorMittal in 2020.Steel mills are currently unable to fulfill increasing demand from areas like the automobile industry, due to shutdowns at the beginning of the COVID-19 pandemic and a lack of raw materials. Experts predict the overall industry shortage to continue into the first quarter of 2021. This shortage took several months to build and will take a significant amount of time to recover.
Cleveland-Cliffs, which has seen steady and promising growth since early to mid-2020 and a significant increase of 29% in October 2020, is on track to becoming North America's largest flat-rolled steel producer. This is in large part due to the rebounding automotive industry and, more prominently, the September 2020 announced acquisition of ArcelorMittal USA, which is expected to conclude in the fourth quarter of 2020. The acquisition is a $1.4 billion deal and will not require Cleveland-Cliffs to take on any debt due to a combined cash and stock deal reached by both parties.
Cleveland-Cliffs will benefit from the deal with an estimated enterprise value of $3.3 billion. This strategic acquisition will provide Cleveland-Cliffs with six steelmaking facilities, allowing for further growth from its previous position as an iron ore producer just a year ago. ArcelorMittal USA was a valuable acquisition because it saw record-low stock values in the midst of the increasing stock values at Cleveland-Cliffs — similar to the stock values present for AK Steel around the time of Cleveland-Cliff's acquisition, which was completed in March 2020.
The steel industry is also expected to become a key supplier to the fully connected and autonomous electric vehicles of the future. Certain industry innovations have emerged, such as the WorldAutoSteel-developed engineering program, Steel E-Motive. The Steel E-Motive program's mission is evident in its motto: "Shaping the Future of Sustainable Mobility Through Steel Innovation." The program hopes to captivate decision makers involved in the "critical milestone in automotive history when what we know as normal is about to change significantly," said George Coates, technical director at WorldAutoSteel.
With increasing demand to lower carbon emissions, automobile travel has to be reimagined to more efficiently shift away from personal vehicles to a focus on pay per use mobility options, known as the mobility as a service (MaaS) movement. This shift in focus to MaaS will most likely speed up autonomous vehicle design and manufacturing. The minds behind Steel E-Motive believe that steel is the optimal choice for the future of automobile travel as it provides excellent strength, flexible manufacturability, a valuable tradeoff of weight versus strength – resulting in exceptional crash management abilities — and easy repairability.
These characteristics are even more prominent in the innovative series of WorldAutoSteel's Advanced High Strength Steels (AHSS) such as Docol steel grades. Docol also boasts a Trial Material Stock Center for customers in the automotive industry to try their products without a significant commitment.