Swagelok reveals its new full-bore, bidirectional flow GB series ball valve
Diana Aoun | December 07, 2020
The new GB-series ball valve has been specially designed with safety in mind. The valve can be installed for high-flow applications and is capable of handling working pressures of up to 6000 psig (413 bar) while simultaneously delivering the required shutoff performance necessary for the safety of workers in systems with the most demanding operating conditions.
Added to the ease of installation offered with the GB-series, the valve boasts a bidirectional flow capability thus reducing the chances of incorrect (backward) installation. Swagelok claims that the valve can be deployed as a general-purpose ball valve in a range of industry applications such as "hydraulic, injection, and fire suppression systems in the oil and gas industry; isolation for compressed natural gas (CNG) vehicle infrastructure; and isolation in highly corrosive alkylation operations in the chemical processing and petrochemical refining industry."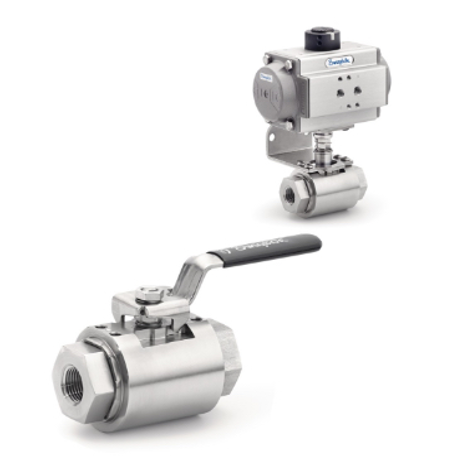 Source: Swagelok
The new GB-series ball valve not only delivers superior shut-off performance under demanding operating flows and pressures, but also promises the durability of all parts and components through the smart design, customization options, and high quality construction materials. The unique design employs a mechanically locked end screw that reduces the risk of accidental disassembly or leakage. Added reliability is ensured through a validated leak-tight seal design with a blowout-proof stem that has undertaken hydrostatic system proof testing up to 1.5 times the maximum rated pressure.
Swagelok also offers simple customization options depending on the type of mounting and connection required. Whether a lock-out handle, panel mount or actuator-compatible bracket is required, the valve comes ready-to-install as per customers' configuration requirements.
The GB-series ball valves are available in a variety of alloy materials to withstand the harshest environments and also come in Swagelok's standard 316/316L stainless steel. The valves can be configured for sour gas service as well as power and process piping systems with materials of construction selected in accordance with relevant NACE and ASME standards.