GE ups the capacity of its onshore wind turbine platform
S. Himmelstein | December 03, 2020
GE Renewable Energy has launched a more powerful version of its Cypress line of onshore wind turbines — the 6.0-164 turbine model.
Similar to its predecessors in the Cypress onshore wind platform, the new 6 MW capacity turbine features a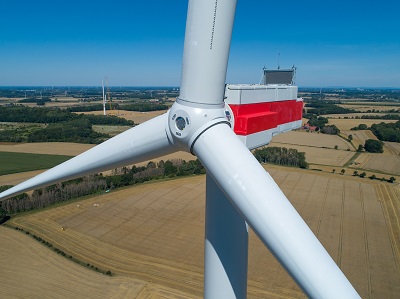 Source: Zout Fotographie (Rein Rijke)two-piece carbon blade designed to help streamline logistics and lower lifecycle costs. With a 164 m rotor diameter, the unit can reportedly deliver an 11% improvement in annual energy production compared to its 5.3-158 variant, and each turbine can produce power sufficient to supply around 5,800 households in Europe.
Logistical costs are contained by enabling blade assembly onsite, reducing the costs for permitting equipment and road work required for transporting longer blades. The proprietary design will allow these larger onshore wind turbines to be installed in locations that were previously inaccessible.
The company will start deploying the new turbine model by 2022.