New robot vehicle is capable of conducting surveillance
Marie Donlon | December 01, 2020
German defense and security technology firm Rheinmetall has developed a reconnaissance robot vehicle to join its family of Mission Master autonomous ground robot vehicles.
The robot, dubbed the Mission Master-Armed Reconnaissance, is designed for high risk surveillance missions and offers soldiers in the field real-time scouting data, thereby keeping human soldiers from potentially dangerous conditions.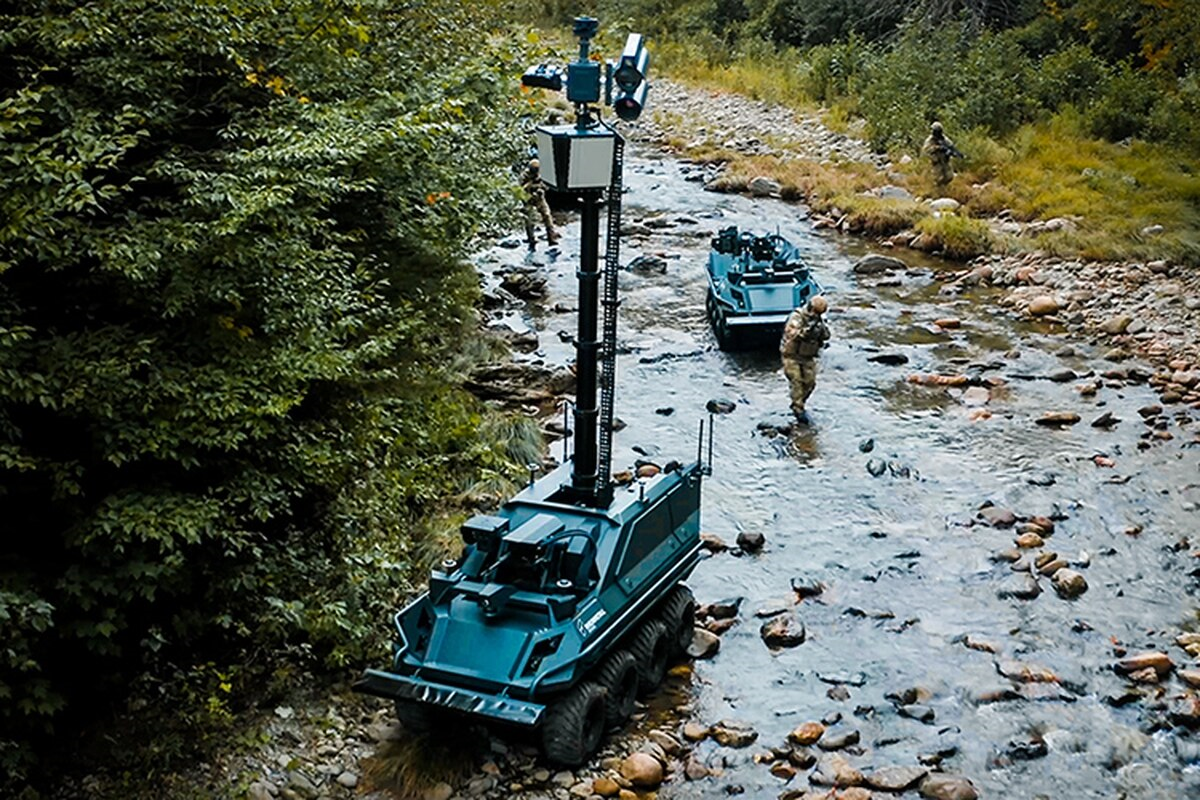 Source: Rheinmetall
The six-wheeled Armed Reconnaissance features a 3.5 m retractable mast, assorted sensors including an infrared sensor, a surveillance radar, a 360° camera, a laser rangefinder, a target designator and a 7.62 mm gun.
Outfitted with assorted intelligence gathering technology for high risk surveillance missions, the Armed Reconnaissance can work independently or in a "wolf-pack" configuration with other robots from the Mission Master autonomous robot family that are designed for other applications such as cargo transport.
Operating as a team, Mission Master robots can complete various tasks including sew-to-cue, zone surveillance, reconnaissance and target position transfer. The family of robots accomplish such tasks by communicating with each other and using artificial intelligence (AI) to achieve the situational awareness demanded of such missions.
The entire wolf pack can be controlled via single remote operator using LTE, SATCOM or via military cloud.