Company builds crawling robot to perform offshore wind turbine inspections
Marie Donlon | November 09, 2020
A U.K. company has developed a robot capable of performing inspection and maintenance tasks on offshore wind turbine blades.
The six-legged BladeBug robot from the company of the same name, can remotely traverse wind turbine blades, scanning them for inconsistencies, imperfections and cracks — all out of the line of sight. Once inspection of the blade is complete, the robot's findings are reported to human employees located on shore.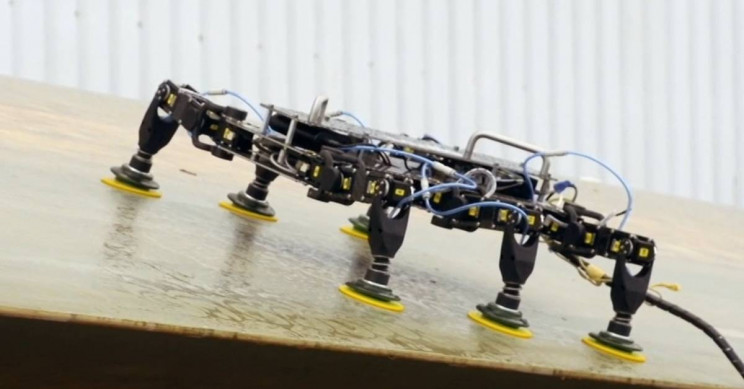 Source: BladeBug
The BladeBug reportedly adheres to vertically positioned blades via vacuum-padded feet and will potentially reduce the need to deploy humans offshore. This could reportedly result in a reduction in the cost of wind turbine blade inspection by roughly 30%.
According to its developers, the BladeBug has already successfully performed blade work on a wind turbine in the U.K. The BladeBug is expected to be completed by the end of 2021.