Researchers create apparatus to test the effectiveness of different mask materials
Siobhan Treacy | October 30, 2020
Researchers from the University of Cambridge and Northwestern University have tested a variety of materials' ability to block and trap ultrafine particles that may carry diseases, like COVID-19.
Previous studies on material blocking effectiveness have been limited. The studies have focused on a small selection of fabrics and when the wearer is breathing normally, which is a slow speed. These studies have focused on the fabric's retention when someone is breathing at a faster speed, like when coughing or sneezing.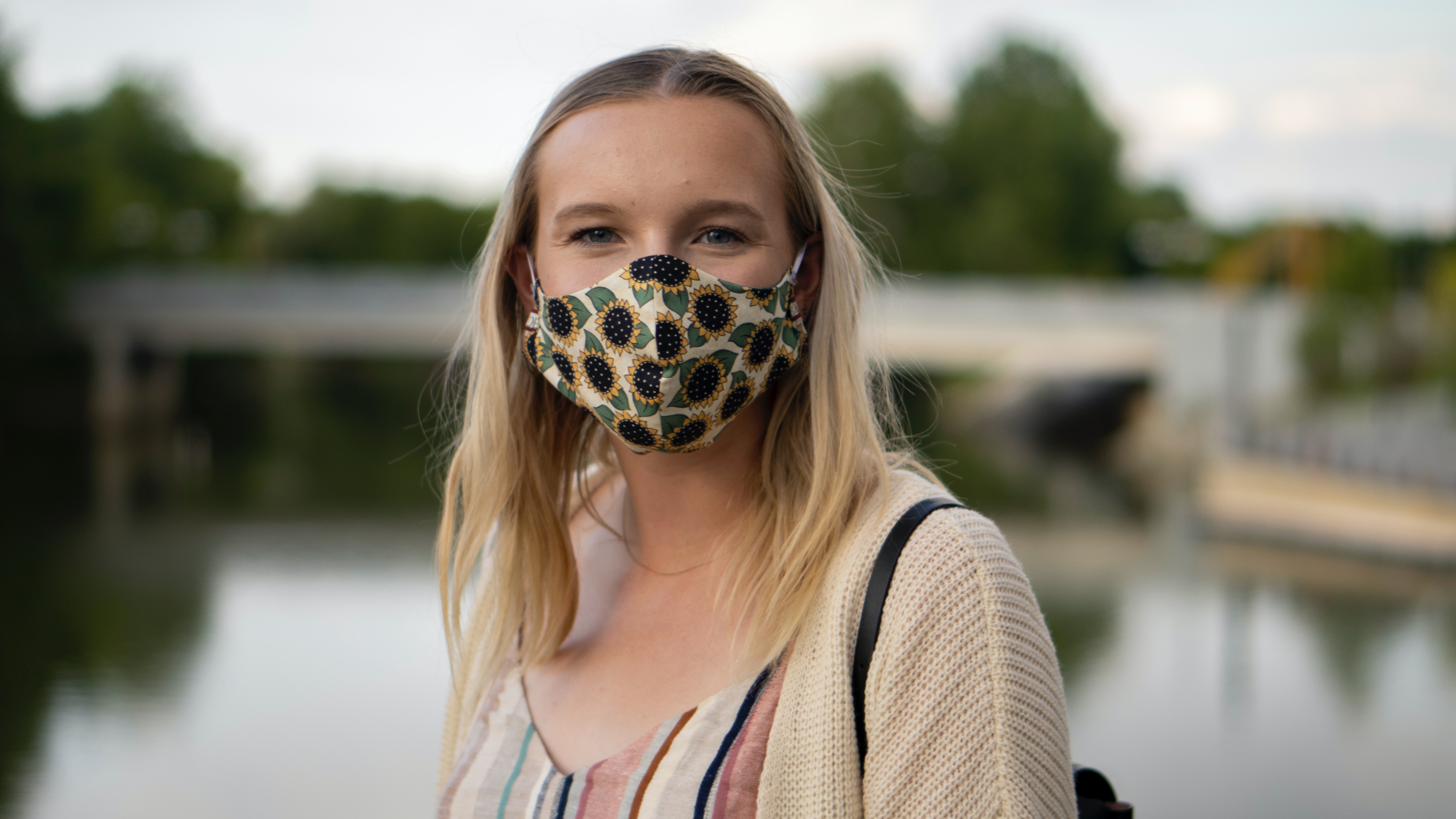 To prepare for this study, the team consulted online sewing communities to find the types of fabric that sewers were using to create masks. Sewers also reported experimenting with inserting vacuum bags with HEPA filters into the masks.
For the study, the team built an apparatus made of tubing with fabric samples in the middle. Aerosolized particles were generalized at one end of the apparatus. Levels were measured before and after the particles passed through the fabric at coughing speed. They also gathered information on how each fabric performed in terms of breathing resistance based on user feedback.
The results showed that most fabrics commonly used for non-clinical face masks are effective at filtering ultrafine particles. As expected, N95 masks were found to be highly effective. The team found that reusable HEPA vacuum bags were more effective at N95 masks. With homemade masks, multiple layers of fabric were found to be the most effective. Homemade masks that had incorporated interfacing had performed better, but they also made it more difficult for the user to breathe. They also found that single-use and reusable vacuum bags were effective at blocking particles, but researchers note that they shouldn't be used in masks because these materials degrade over time and can contain materials that are unsafe to inhale.
The team also studied fabric's performance when damp and after a normal washing and drying cycle. Fabrics worked well while damp and sufficiently after being washed once. But previous studies have found that multiple washing cycles degrade fabrics over time.
Researchers note that a mask that blocks particles well but restrictes breathing is not ideal. For example, denim performed well at blocking particles, but users reported that it was difficult to breathe through. N95 masks are easy to breathe through than any of the fabric combinations with similar filtration.
The team notes that their studies had limitations. They did not look at the role that masks fit play into particle filtering. Also, many viruses are carried on droplets that are larger than the droplets used in the study.
This study was published in BMJ Open.