Boron nitride films eyed as an alternative to antibiotics in implantology
Marie Donlon | September 15, 2020
Materials scientists from Russia's National University of Science and Technology "MISiS" have developed antibacterial nano-coatings derived from boron nitride — a thermally and chemically resistant refractory compound of boron and nitrogen — that is effective against microbial pathogens.
Eyed as an alternative to antibiotics in implantology, otherwise known as the dental implant branch of the dental industry, the boron nitride nanofilm will be used to fight microbial infections, which are common in dental implants.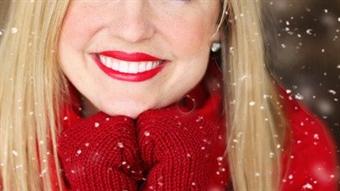 During development, the materials scientists determined that the nanofilm of structured boron nitride successfully inactivated antibiotic-resistant gram-negative Escherichia coli (E.coli).
"Hexagonal boron nitride has a complex of unique physicochemical and mechanical properties. As a result of the experiments, we have found out that the special specific structure of boron nitride nanoparticles provides a bactericidal effect comparable to that of an antibiotic: bacteria die as a result of direct physical contact with a special needle-shaped surface of the nano-film. At the same time, there are no side effects typical of an antibiotic on the tissues of the body, and boron nitride itself does not cause cytotoxicity," said Christina Gudz, co-author of the study, a researcher at the NUST MISIS Inorganic Nanomaterials Laboratory.
The research appears in the journal of ACS Applied Materials & Interfaces.