Study: Decline in funding for plant breeding programs will lead to US public health decline
Siobhan Treacy | August 25, 2020
Researchers from the American Society of Agronomy found that recent reductions in funding and capacity of U.S. plant breeding programs will negatively affect public health.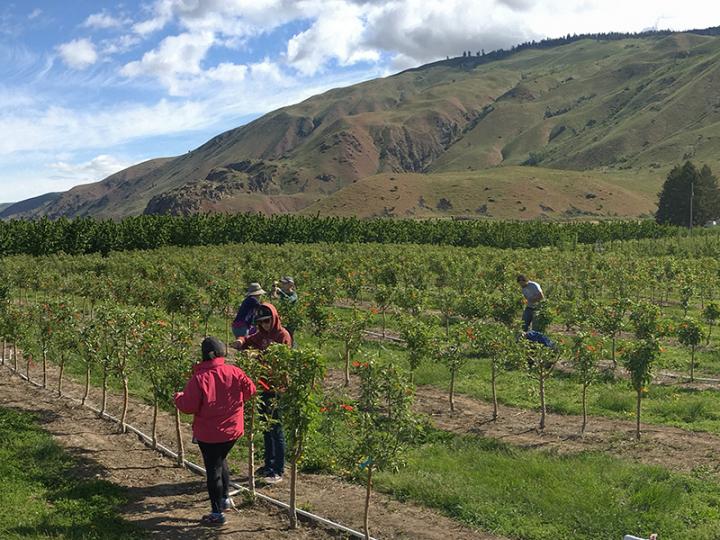 Phenotyping replicated apple populations for susceptibility to the bacterial disease Fire blight (Erwinia amylovora). Source: Sarah Kostick
The team surveyed 278 public sector plant breeding programs in 44 states and the programs reported a significant decline in personnel hours and budget contributions. This makes it hard for these programs to support key personnel infrastructure, operations and to provide proper access to necessary technology. These are vital to the success of plant breeding programs.
The study found that grad student and post-doctoral positions are typically the most at risk. This impacts the pipeline of future breeders in the private and public sectors. Half the program leaders are nearing retirement age. Without the grad student and post-doctoral positions, there will be no one to fill the program leader positions.
Without reinvigorated, stable and long-term access to funding, technology, knowledge and expertise, public plant breeding programs are at risk of disappearing. If the decline in budgets, staff and expertise continues, U.S. plant breeding programs will not meet the required capacity to guarantee U.S. food security, leading to a decline in public health.
This research was published in Crop Science.