Healthcare personnel may soon be remotely operating ventilators, other life-saving equipment
Marie Donlon | August 17, 2020
Researchers from Johns Hopkins University have developed a robotic system that enables hospital staff to operate ventilators and other life-saving equipment remotely.
The system includes a ventilator touch screen featuring a horizontal bar along the top of the screen, which functions as a stationary track for the movement of two vertical bars that run the full height of the screen. Moving across the screen, a stylus carried by the vertical bars moves up and down in response to its commands. Meanwhile, a connected camera sends images of the screen to healthcare operators located outside of the patient's room.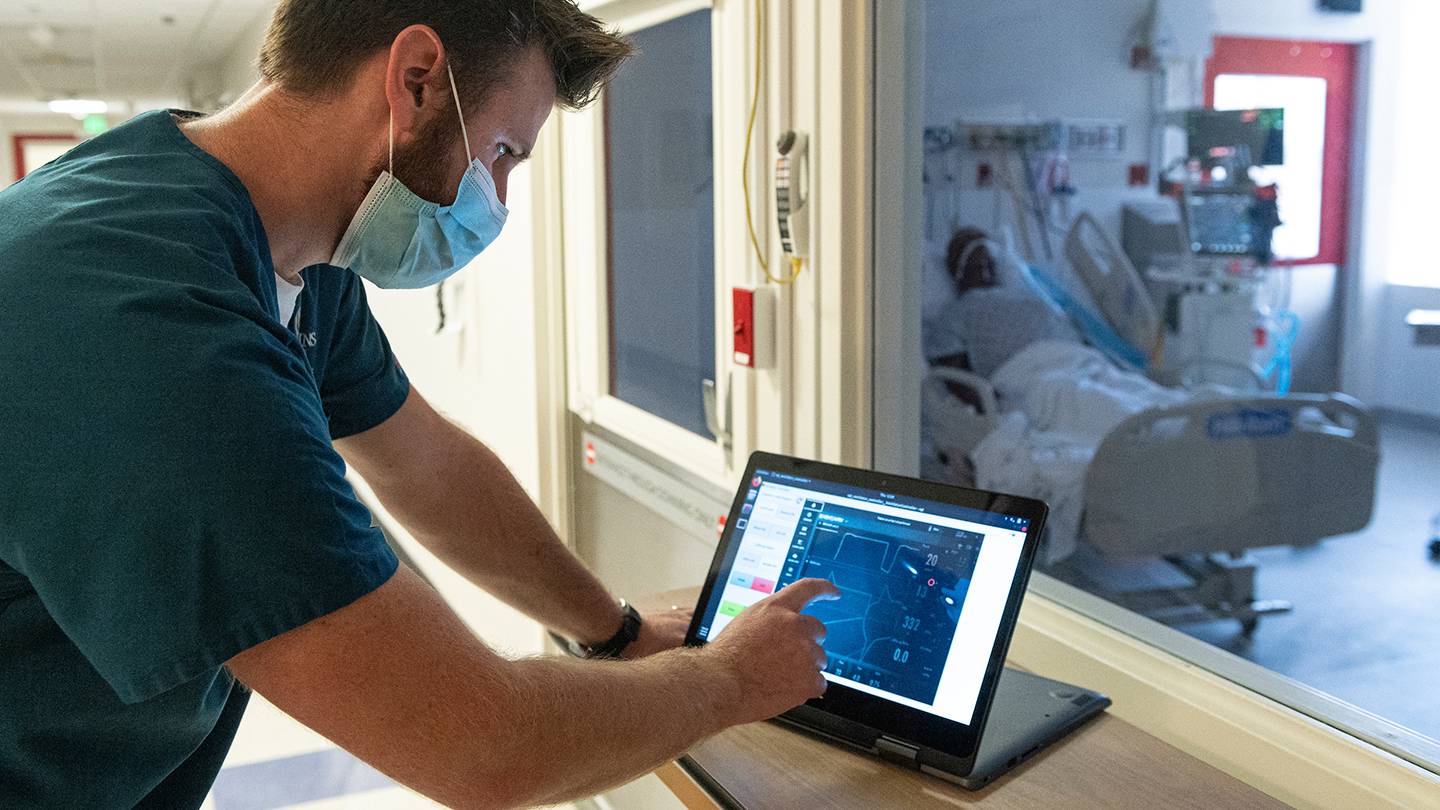 Source: Johns Hopkins University
According to researchers, the system allows healthcare personnel to remotely monitor COVID-19 and other infectious patients without expending personal protective equipment and by reducing the spread of the infection by limiting patient contact with staff — both of which are in short supply.
So far, the researchers have tested the device using a tablet to successfully change oxygen percentage and volume delivered via a ventilator, which was connected to a mannequin in a nearby room.