Perovskite solar panels are the future of sustainable solar energy
Siobhan Treacy | August 04, 2020
Researchers from Cornell University have found that perovskite solar cells are the future of sustainable solar panels, outperforming traditional photovoltaic cells made of crystalline silicon.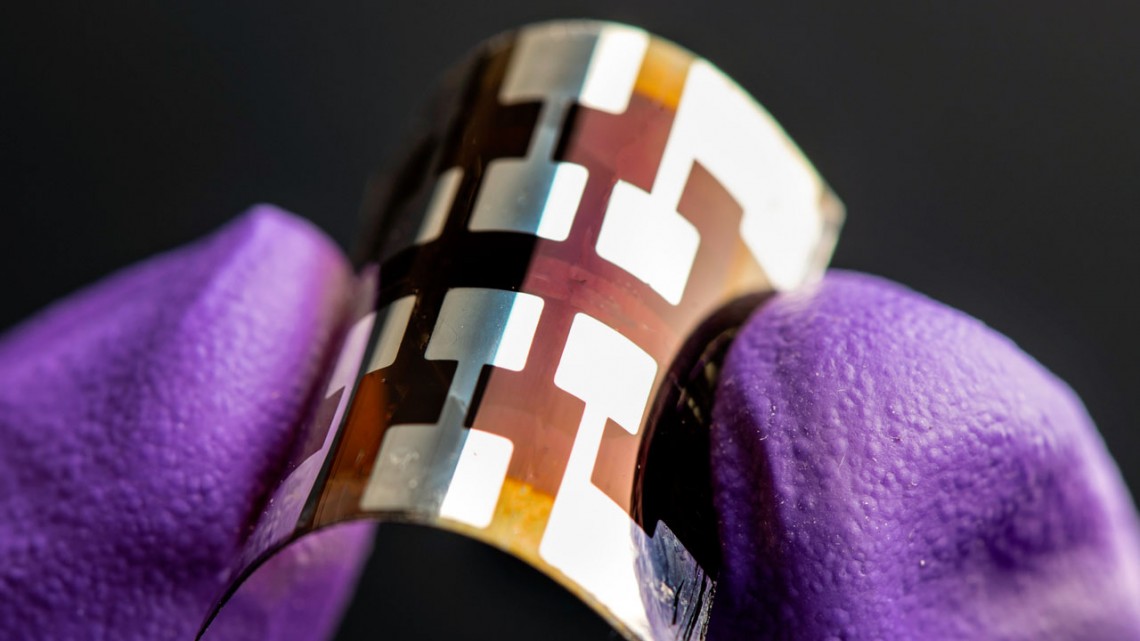 A solar cell made with perovskite shows promise as an energy-efficient, scalable and longer-lasting way to create solar panels. Source: Dennis Schroeder/National Renewable Energy Laboratory
The team compared the energy and life cycle environmental impacts of modern tandem solar cells made of silicon versus solar cells made of perovskites. They found that perovskite solar cells had a faster return on initial energy investment.
According to their findings, perovskite solar cells have a lower footprint because their production consumes less energy than traditional solar panel production and these panels can be fixed over time. Additionally, the perovskite panels require less processing, heat and pressure during manufacturing. Meanwhile, silicon photovoltaic solar cells have an expensive initial energy cost. Likewise, it takes up to 18 months to see a return on investment with silicon solar cells, but perovskite solar cells see a return in four months.
Decades later, silicon solar panels also become less efficient and need to be retired and recycled. However, breaking down silicon panels for recycling is energy-intensive. With perovskite solar cells, parts can be easily replaced, recycled and updated over time.
A paper on this research was published in Science Advances.