Video: US-made plutonium fuel to power NASA's Mars rover
S. Himmelstein | August 03, 2020
Perseverance, the new NASA Mars rover, is now on its way to the red planet to seek signs of ancient life and collect rock and soil samples for a possible return to Earth. Like previous rover iterations, the Perseverance will be powered by thermoelectric generators but unlike previous systems, this autonomous explorer will consume Pu-238 fuel produced in the U.S., which stopped its manufacture in 1988.
The plutonium is now produced with a new automated system at U.S. Oak Ridge National Laboratory (ORNL), which plans to ramp up production capabilities to secure 1.5 kg/year by 2026. The facility receives neptunium-237 feedstock from the national inventory at U.S. Idaho National Laboratory (INL), which is mixed with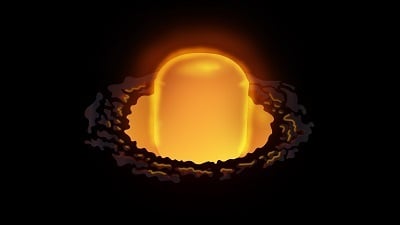 Heat produced by Pu-238 pellets is converted to electricity by the rover's multi-mission radioisotope thermoelectric generators. Source: Jaimee Janiga/ORNLaluminum and pressed into high-density pellets with automated systems that have enabled a threefold increase in production. Subsequent irradiation in ORNL's High Flux Isotope Reactor causes the neptunium to transmute into Pu-238, after which the radioisotope is separated out in shielded hot cells, converted to an oxide powder and transported to U.S. Los Alamos National Laboratory (LANL) for fabrication into ceramic pellets. Any neptunium remaining is recycled to make more Pu-238.
At LANL, the pellets are pressed again to form larger ones, which are then shielded with an iridium casing and shipped to INL where 32 pellets are loaded into the rover's nuclear battery. The Perseverance power system will passively harvest the natural heat produced by the decay of Pu-238 and convert it into electricity. The power produced by multi-mission radioisotope thermoelectric generators will charge the lithium-ion batteries to keep the rover mobile and power its instrumentation. The Mars 2020 mission transporting Perseverance launched from Cape Canaveral Air Force Station, Florida, on July 30, 2020, and is scheduled to land at its destination in February 2021.