Maritime and medical: Two more potential industries for digital twinning
Jonathan Fuller | August 04, 2020
Sponsored Content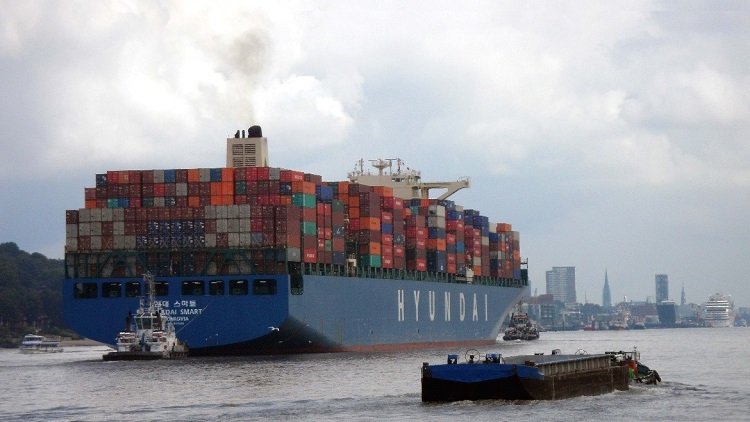 Digital twinning and threading are up-and-coming strategies that are essential to Industry 4.0 and "smart factory" transformations. Last year, Welding Digest investigated several industries ripe for digital twins and threads — aerospace, automotive and custom products, as well as appliances.
Aside from these applications, any industry with large, complex products or long product lifecycles could benefit immensely from digital twinning. Below are a few more.
Medical devices
The medical industry is ripe for digitization because its products are often new and innovative, and they must maintain extremely high reliability and safety standards.
Swedish manufacturer of injection and infusion systems Ypsomed is one of several medical device companies on the leading edge of medical digitization efforts. It began by implementing a robust document management system and digitized documents ranging from materials and work plans to equipment designs, mapping them to business process and functions for easy retrieval. Ypsomed then created three different digital twins for each product: a "how to be a twin," "how it is a twin" and a "how it works as a twin."
The success of Ypsomed or any other manufacturer is reliant on the seamless integration of digital twins and threads with existing data. Integrating twins with CAD data and a product lifecycle management (PLM) system can transform a company's products and processes. This integration, if successful, can mean the difference between a successful digitization effort and costly, wasteful failure.
Maritime
Quite the opposite of the medical device industry, maritime manufacturing is closer to the aerospace or automotive industry, both of which are prime landscapes for digitization. The maritime industry deals with tight management of fleets and ports as well as complex supply chains involving multiple modes of transportation. All of these could be improved using digitization.
Fleet optimization
A shipping company gains advantages over competitors by optimizing its fleet in terms of ships and their cargo carrying capacity. A digital twin could be set up to track and analyze both past, present and future business transactions between multiple clients and shipping companies. A twin for fleet optimization could also manage various factors like weather conditions that create atypical situations, and different options that need to be rapidly reviewed for decision-making.
Port efficiency
Port efficiency relies on a delicate balance between supply and demand. A digital model designed for port efficiency should incorporate the different parameters and relationships that port decision-makers should include in their strategic decisions, such as investment in infrastructure, port design and terminal capacity. The twin could address how many berths are needed for the port need to meet punctuality goals, or how much yard space is needed to allow for different customers to store their cargo as it moves between diverse transport services.
A digital twin, fed by multiple data streams of real-time data and historical databases, could also assist in the coordination and synchronization of port operations. It could be an essential foundation for virtual arrival processes and "green steaming" and to support efficient use of multiple modes of container transport.
Connected containers
Smart containers supporting IoT connectivity standards are a recent innovation designed to alleviate pain points in the maritime industry. Containers pass through many transport hubs and are managed by different carriers (of the same and different type) in the end-to-end supply chain, so data and digital twins built on that data is valuable for improving port efficiency and fleet operations.
A digital twin for supply chain optimization will provide transport buyers opportunities to optimize the choice of transport mode and route, improving their strategic relationships with carriers and trans-shipment hubs. Furthermore, a digital twin will be a basis for optimizing the flow of empty containers. Connected containers are an electronic necessity for "smart" supply chains and an essential springboard for digital twins in maritime supply chains.