Chemical method produces biodiesel from restaurant oil waste
Siobhan Treacy | July 27, 2020
Brazillian researchers created a new chemical approach to produce biodiesel from cooking oil waste. The new method uses hydroxide lithium mixed sodium hydroxides or potassium hydroxides acting as the catalysts. This development could be used to help future studies that focus on lithium waste from lithium-ion batteries. This is the first time lithium has been used for this purpose.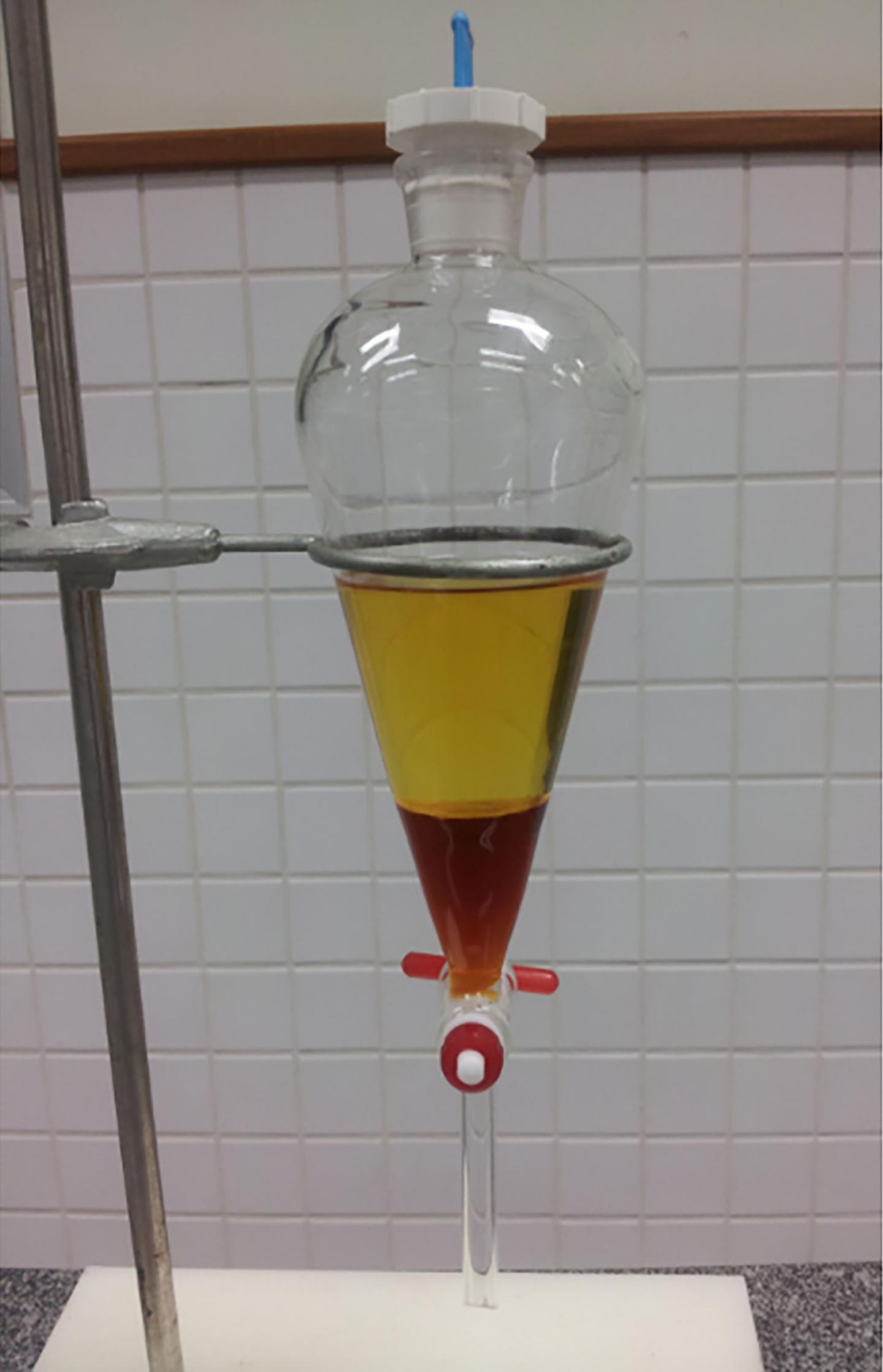 The two-phase system containing biodiesel (upper phase) and glycerol (lower phase). Source: Gilberto Maia de Brito
The new method will help make it possible to expand the use of metallic catalysts in biofuel production. It utilizes transesterification, a process where glyceride reacts with an alcohol in the presence of a catalyst to create a biofuel. This technique can yield fuel in a matter of minutes at room temperature.
The team collected waste cooking oil samples from fast food restaurants and homes, the biggest source of incorrectly disposed waste. They also gathered lithium hydroxide and lithium battery waste. The solid was catalyzed by mixing it with metal hydroxides. The transesterification reaction split the cooking oil into biodiesel with layers of glycerol.
The team produced biodiesel with an average yield of 90%. They analyzed the biodiesel with a variety of methods, including infrared spectroscopy, chromatography, nuclear magnetic resonance and more to assess the purity of fuel. They had good results after all the testing.
Researchers hope to continue finding new ways to recover lithium from waste and facilitate biofuel.
A paper on this new development was published in the Journal of Renewable and Sustainable Energy.