Study: Coral genetics could create healthy coral reefs that can survive climate change
Siobhan Treacy | July 17, 2020
Researchers from Columbia University found genetic differences in some coral types that makes them more tolerant of warm temperatures. This discovery is huge for coral conservation efforts. This research provides a window into the genetic processes behind some coral to resist climate change and improving preservation efforts.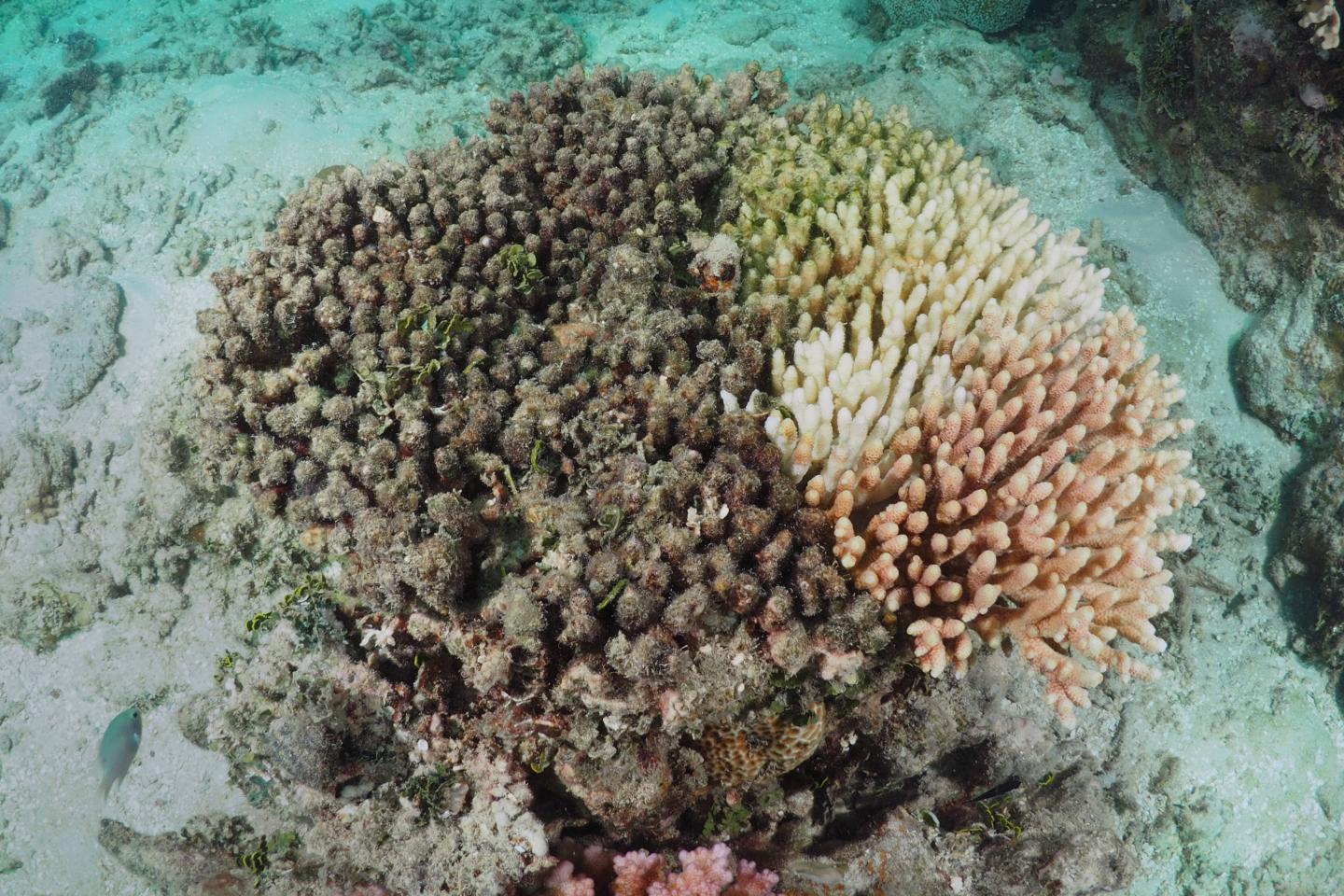 Coral colony in mu.ltiple stages of bleaching and mortality, Great Barrier Reef, 2017. Source: Australian Institute of Marine Science / Chris Brunner
The team used genomics to find the differences that influence coral's survival and bleaching tolerance. They analyzed 237 coral samples collected from 12 locations along the Great Barrier Reef. This is the highest quality sequence of corals to date.
The sequencing allowed the team to look across coral genomes for signatures indicating adaptation occurred and find the variations associated with bleaching tolerance. The results showed that no single gene is responsible for the bleaching response. The genetic variants influence the traits. While each individual variant only has a small effect, but together they can be used to predict a coral's ability to survive in a warmer climate.
The findings offer a pathway to search for strains that can cope with warming and enable an approach to be used in other species at risk of dying from climate change.
A paper on this research was published in Science.