Silicon rubber mask created with injection molding just as effective as N95 masks
Siobhan Treacy | July 13, 2020
Researchers from MIT and Brigham and Women's Hospital have created a new face mask made of silicone rubber that could stop viral particles. The new mask is just as effective as N95 masks.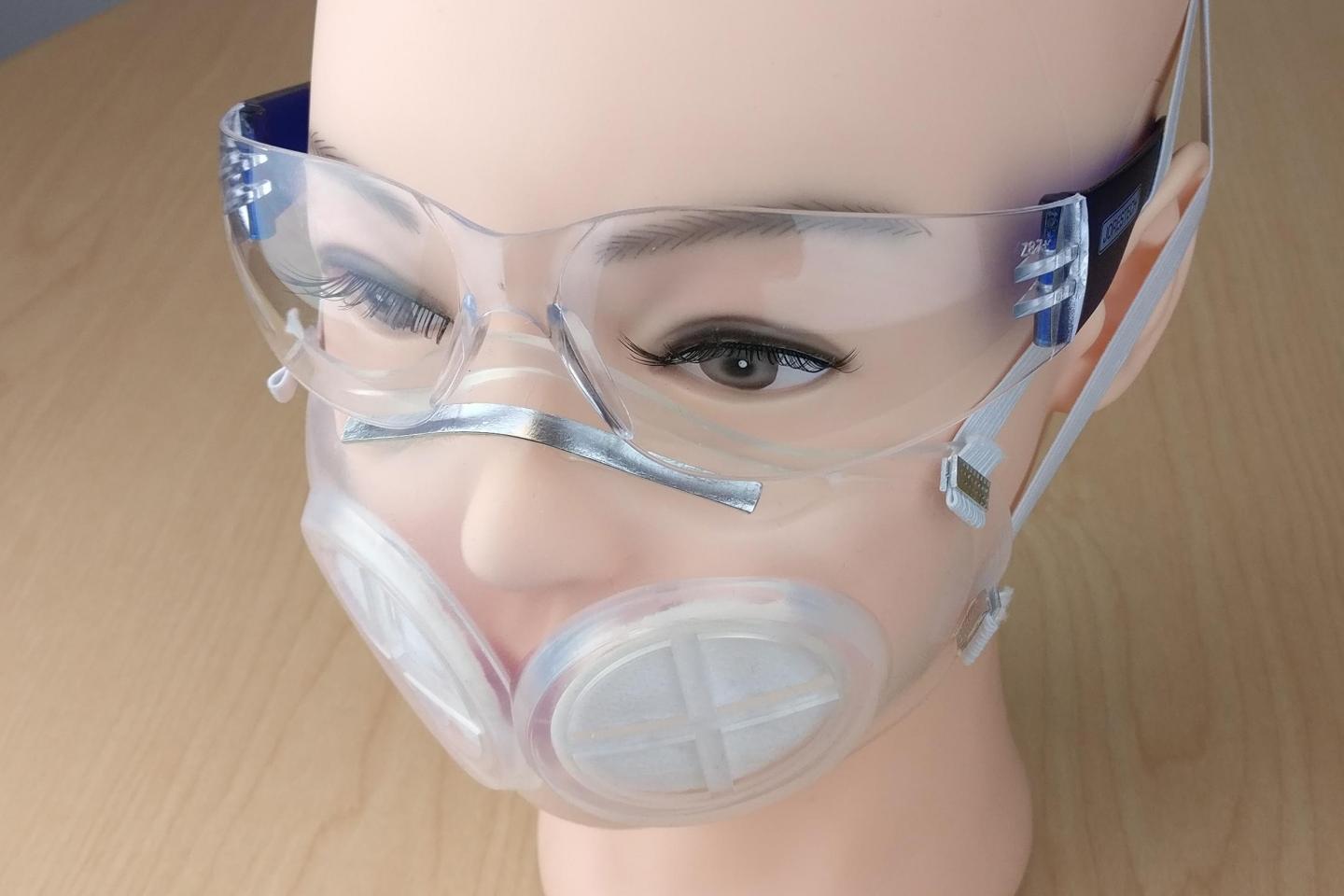 The masks are based on the shape of the 3M 1860 style of N95 masks, the type normally used at Brigham and Women's Hospital. Most of the mask is made of silicone rubber, and there is also space for one or two N95 filters. Source: MIT/Brigham and Women's Hospital
The new masks are designed to be easily sterilized and reused. Silicone rubber was the chosen material due to its durability. Injection molding is used to mold the masks. The mask includes an N95 filter but uses less N95 material than a conventional mask.
During the COVID-19 pandemic, healthcare workers should be changing their N95 masks between visiting patients. But thanks to worldwide mask shortages, doctors have been forced to use the same mask throughout the day and sterilize between patients. Recently N95 masks have been sterilized with hydrogen peroxide vapor up to 20 times per mask. This requires special equipment that is not available everywhere.
Liquid silicone rubber can be easily molded into any shape using injection molding. The team-based the masks' shape based on the shape of 3M 1860 style of N95 masks. Most of the mask is made of silicone rubber with space for one or two N95 filters. The filters are replaced after each use and the mask can be sterilized and reused. After tested the team found that the silicone material holds up when put through many kinds of sterilization.
To test the mask's effectiveness, the team recruited 20 healthcare workers from the emergency and oncology departments at Brigham and Women's Hospital. Participants performed a standard fit test that is required by OSHA for N95 masks. The participants wear the mask and perform a series of movements to see if the mask stays in place. While they are doing this, a nebulized sugar solution is sprayed in the room. If the participant can taste or smell the solution, the mask is not properly fitted.
All participants pass the fit test and could successfully insert and remove the N95 filter. The participants reported a preference for the new mask over other kinds of masks and rated it highly for fit and breathability.
The team is creating a second version of the mask with improvements based on the participants' feedback. The team hopes to make it more comfortable and durable. They are also working on additional lab tests to measure the mask's ability to filter viral particles.
A paper on these masks was published in the British Medical Journal Open.