Advantages of on-demand air compressors and blowers
June 25, 2020
Sponsored Content
Compressors and blowers are crucial equipment in many industries, but perhaps none more so than the petrochemical industry, where compressed air is used as part of a process, or as a means of powering pneumatic production equipment such as actuators.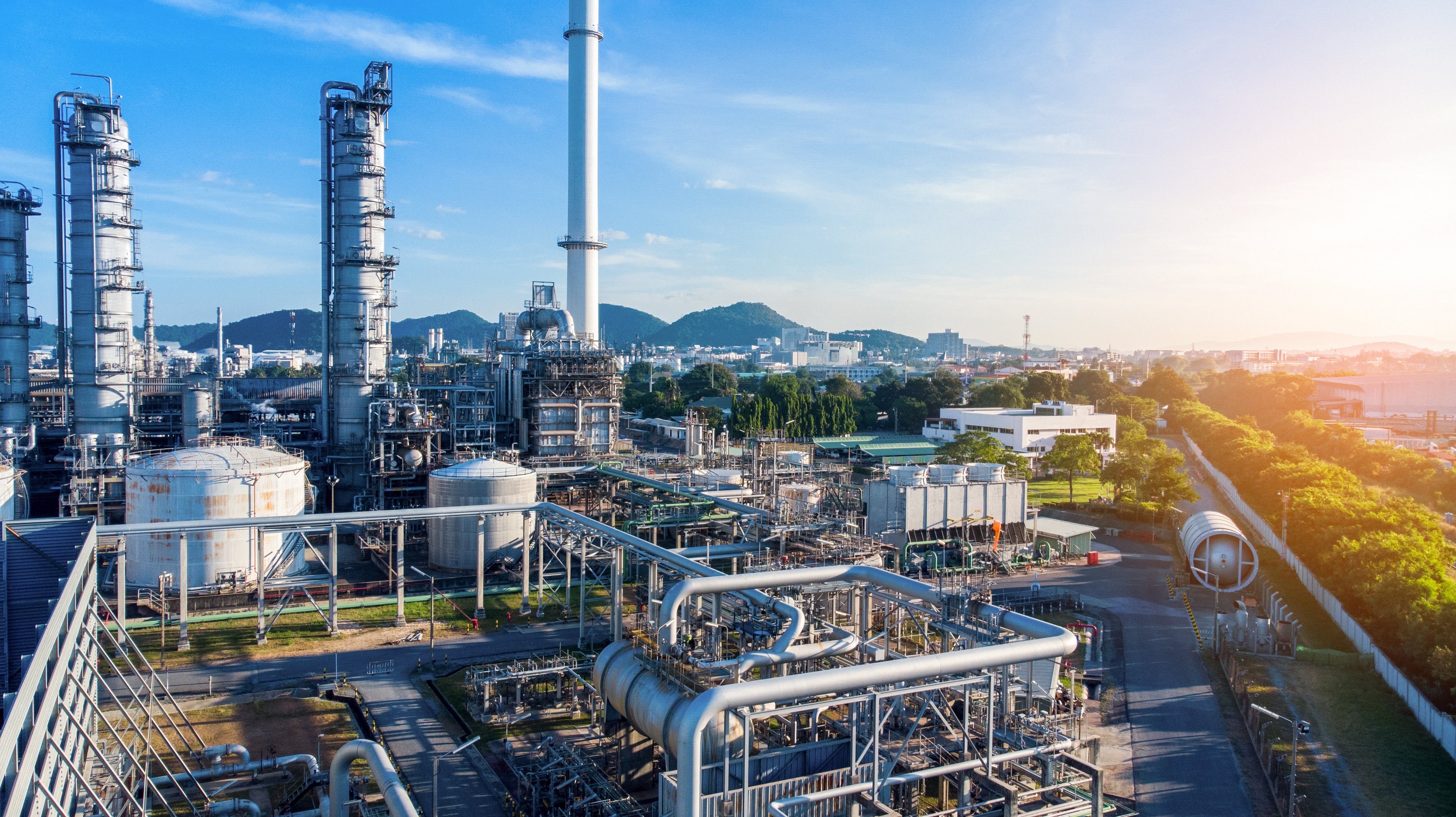 Figure 1: Chemical oil refinery plant. Source: Suphanat/Adobe Stock
Although most compressors and blowers have a life cycle greater than 13 years, it is not always convenient for companies to purchase fixed equipment to meet fluctuating air demand. Renting air compressor and blower units commonly proves to be a better business decision.
Reasons for renting air compressors and blowers
It is not uncommon for system needs, product requirements and air demands to change over time. Process engineers address this by removing or replacing aging machines. Either way, a common challenge plaguing most businesses is having product quality and production affected when these facility changes are underway.
Temporary compressed air solutions offered by rental companies are quite helpful in preventing facility shutdowns and optimizing productivity. From minor renovations to major plant upgrades, these solutions facilitate continuous production and reduce downtime.
Maintenance managers take compressor and blower units out of service due to equipment failure, plant outages or maintenance. While these occurrences might be planned for or unexpected, businesses are more concerned about keeping production lines functional with clean compressed air.
Rented compressor and blower units keep processes operational by maintaining the air capacity while issues with the current system are being addressed. In doing so, the risks of financial and productivity losses are significantly reduced.
Ambient conditions change throughout the year. These seasonal changes in weather often necessitate additional air capacity for plants. For instance, high summer temperatures cause air to be less dense, thereby increasing the demand for air in the plant. When this happens, businesses will try to get jobs done effectively by temporarily increasing their compressed air capabilities. This is usually achieved by utilizing air rental solutions to supplement the existing facility's capability.
An industrial facility might also want to supplement their existing compressed air capacity to test a new or existing process. They want to get insights into the effects of varying flow on different processes. A few rental divisions have their packages equipped with on-board variable frequency drives (VFDs) used to alter the compressor's motor speed. Plants can vary the airflow because the motor speed is proportional to the compressor's free air delivery (FAD).
Standard air compressor and blower units do not come off the line cheap. Rented air compressor and blower solutions prove to be a viable option for companies with a restricted capital budget. Because they get to pay rental divisions through their operating budgets, they can keep up with manufacturing productivity and uptime without saturating capital expenses.
These companies also tend to benefit from the support services and monitoring technologies incorporated in these air systems. The maintenance costs of these solutions are significantly lower than those associated with the regular plant air compressors.
A facility might decide to procure new air compressors and blower units, but what happens when there is a delay in the shipment? While unforeseen logistic constraints might cause shipment delays, it poses a serious constraint to operations, especially in the chemical industry. Temporary rental air solutions are crucial in the management of shipment delay. They help an industrial facility to maintain operation.
Replacements are ready
When an industrial facility faces any of the challenges associated with procuring a compressed air system, they typically want to get a replacement fast. Since a few rental equipment service providers offer same-day delivery, plant representatives responsible for procuring rental equipment are quick to make decisions and swing into action.
Quite often, these actions are taken without having an in-depth understanding of the plant's airflow, pressure needs and the available rental options. These drastic measures could prove to be less efficient and energy consuming, thereby resulting in a higher total cost of a rental project.
Understand flow and pressure needs
Although a typical plant air machine is suitable for pressure applications greater than 90 psi, it is not always the best solution for a petrochemical plant's air demands. Many processes in the instrument air system operate at a much lower flow and pressure than the installed compressed air capacity.
The popular general rental companies typically have dedicated equipment storage areas within different chemical plants. They quickly provide and hook up available equipment without consideration for the customer's flow and pressure needs. Even for low-pressure (less than 50 psi) applications, these rental companies are quick to provide plant air machines designed for 90 psi to 150 psi applications. The plant representative responsible for procuring rental equipment must fully understand the plant's air demands if significant cost savings are to be realized.
Understand the rental options available
Every compressed air rental solution provider has a preference in the technology of the equipment they provide their customers. Many of these rental divisions provide oil-flooded and oil-free plant air machines designed for high-pressure applications. In contrast, a few other divisions provide only oil-free rental equipment such as positive displacement blowers and screw compressors suitable for low-pressure and high flow applications.
General rental companies often try to convince businesses to choose their oil-flooded units for use in instrument air systems and other processes. Process engineers must rely on the ANSI/ISA-7.0.01 standard that governs the specification for instrument air quality. This standard stipulates that lubricant content should be as close to zero as possible. This is a stringent requirement that these rental companies cannot guarantee to meet.
The oil-free solutions allow petrochemical plants to avoid contamination of their delicate equipment and processes; it is one of the most important differentiators between available rental options. Nevertheless, oil-free "plant air" machines are not always the best option for low-pressure and high flow applications common in the chemical industry. For instance, a facility will have to rent two high-pressure "plant air" machines rated at 1,500 cfm to meet their low-pressure air demands for a 3,000 cfm project at 20 psi.
The high rental equipment cost is only one of the many challenges that businesses will face when renting these plant air machines. When this equipment is brought in, plant representatives realize they are unable to supply the electricity needed to run these machines. Diesel drive rental machines might seem to be a solution, but the cost of diesel fuel to run this equipment is enormous. These machines consume about 3,200 gallons of diesel fuel per week.
There is absolutely no need for a costly rental solution since one of Aerzen's single-stage oil-free compressors can satisfy these requirements efficiently and at an energy consumption level that is 10 times cheaper.

Figure 2: Aerzen Rental Division delivering oil-free compressor with accessories. Source: Aerzen
Aerzen Rental Division, a standalone company from Aerzen USA, provides the best oil-free air solution engineered for aggressive rental environments. These solutions are suitable for high flow and low-pressure applications below 50 psi. These best-in-class packages are equipped with on-board VFDs, remote monitoring and sound attenuating enclosures to help facilities achieve efficient solutions inexpensively. They offer same-day delivery with accessories such as piping and electrical cables to assist customers with easy installation. Contact them for more information about inexpensive and efficient oil-free air solutions.