Warehouse solutions provider adds social distancing features to its existing software as Americans return to work
Marie Donlon | May 21, 2020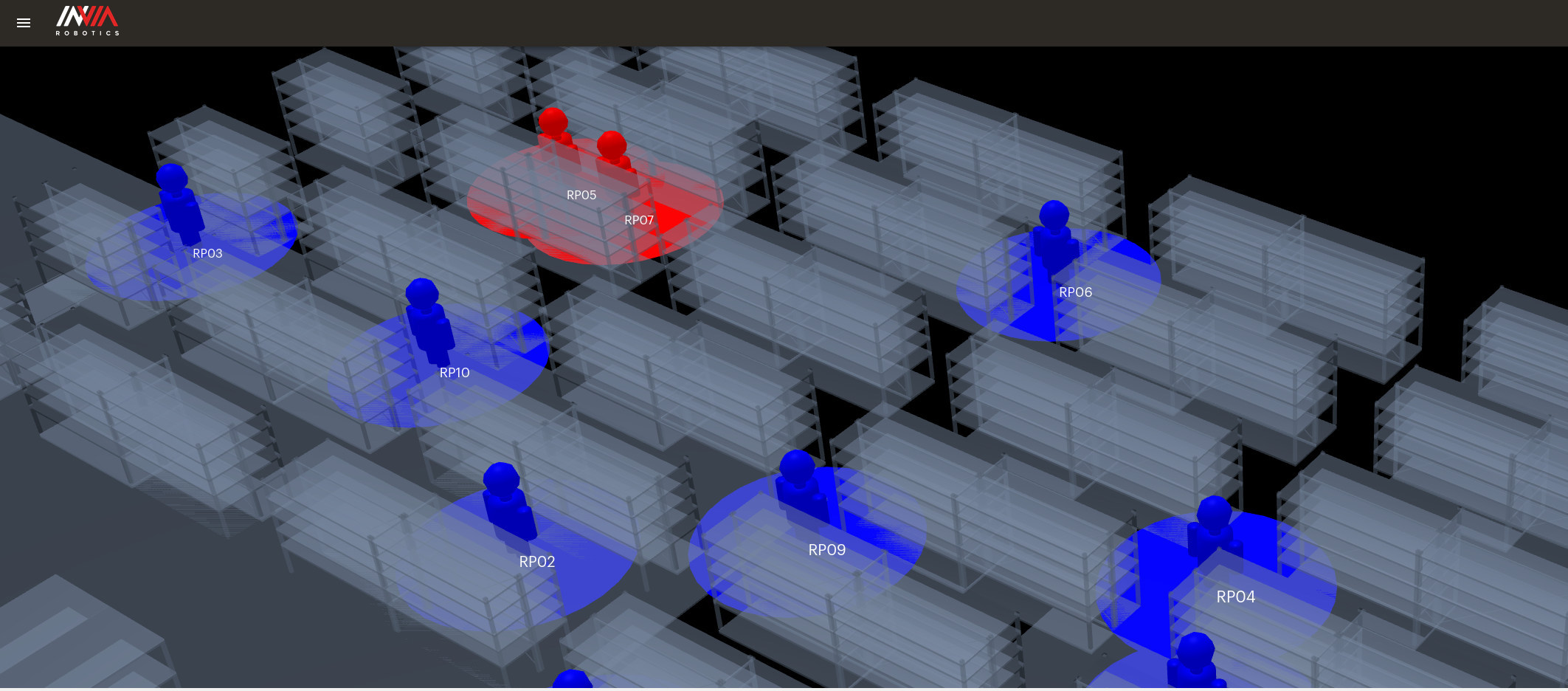 Source: InVia RoboticsA warehouse automation solutions provider is modifying its existing software to include social distancing features to protect workers in warehouse and manufacturing settings.
The social distancing features have been added to inVia Robotic's inVia Logic and inVia Pickmate software toolkits. The features keep warehouse workers from violating 6 ft social distancing boundaries within the warehouse and manufacturing space by issuing alerts to both workers and employers that those recommended distances have been, or are in danger of being, breached.
The inVia Logic software already offers users 3D simulations of the warehouse and the location of those working within it. However, with the modifications, a signal is triggered whenever a worker breaches a 6 ft safety zone, the distance recommended for safe social distancing practices.
A similar notification feature has been added to inVia's PickMate, which is an app in the inVia Logic software that navigates workers through fulfillment tasks. Capable of working on virtually any smartphone device, the user receives a notification when he or she has breached a safe zone within the warehouse.
The features were developed in response to workplaces around the world beginning to reopen following COVID-19-related closures.