Self-driving freight startup to provide all-electric vehicles for Swedish drink company
Peter Brown | May 14, 2020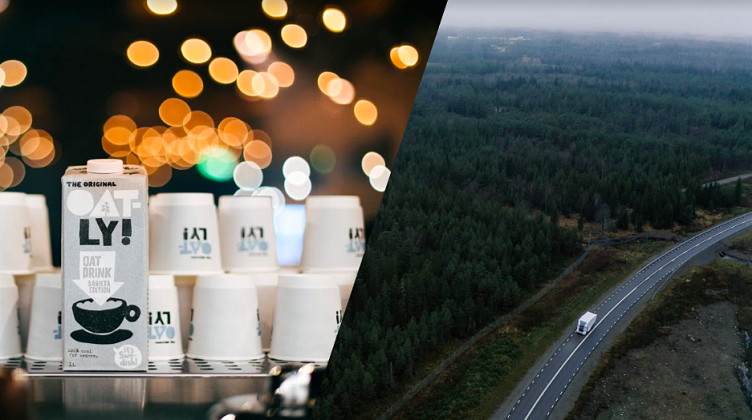 Swedish drink maker Oatly will begin later this year using Einride's all-electric freight to transport its goods. Source; Einride
Einride, a self-driving freight startup, has been expanding its presence in the self-driving truck market as it ramps up toward actual production of vehicles for the logistics market.
Just last month, the company established a long-term relationship with Swedish grocery Lidl to supply it with electric trucks for freight transportation as the food services company transitions to a zero-emissions fleet. Now, the company is partnering with Swedish drink company Oatly for all-electric trucks for its transition to sustainable transportation.
The partnership will begin in the fourth quarter of this year in Sweden and Einride said this will make Oatly one of the first companies in the world to electrify transportation on commercial routes.
The trucks will be used to transport oat-based products from Oatly's production facilities in Sweden to intermediate destinations throughout the country and elsewhere. Oatly will also use Einride's freight mobility platform to track and manage shipments in real-time to keep track of shipping volume, distances driven and emissions to reduce costs and carbon impact from shipments.
Oatly said that electrical transportation is part of its strategy to reduce its carbon footprint by 87%.
"Road freight transport as it currently exists is a system that drastically needs to change," said Robert Falck, CEO and founder of Einride. "Nearly 7% of global CO2 emissions come from this road freight, a figure that will only increase if we do not switch to more sustainable solutions like Einride's Freight Mobility Platform, which enables both a sustainable business and environment."
The need for driverless and electric vehicles in freight and logistics is considered a necessity for the future of the industry as the population of truck drivers is aging and there are not enough drivers to tackle the ever-growing needs of freight due to increased e-commerce demand. With the coronavirus resulting in more consumers using mobile delivery as well as the need to reduce human contact with social distancing, automation becomes even more important to augment the need for human drivers.