2020 International Year of Sound extended into 2021
Amy J. Born | May 05, 2020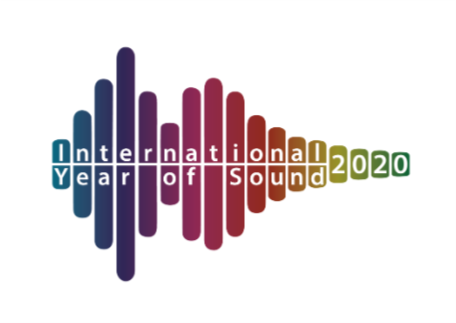 The International Year of Sound (IYS 2020) is a global initiative highlighting the importance of sound in all aspects of life. Inspired by La Semaine du Son (the week of sound) and created by the International Commission for Acoustics (ICA) to promote best practices, IYS 2020 gained approval by the UNESCO Executive Board in 2017. With events happening around the world, IYS 2020 hopes to increase the public's understanding of sound-related issues at the national and international level.
The celebration kicked off January 31 in Paris at Le Grand Amphithéâtre, Sorbonne University. Upcoming events throughout the year cover a wide range of topics such as public administration, music, audio engineering, computing and hydroacoustics. Of particular interest to industry are Noise-Con 2020, currently scheduled for June 29 through July 1 in New Orleans, and the Noise Awareness Forum in Wroclaw, Poland, postponed from its original date in March.
Noise-Con 2020, the USA National Noise Control Conference, covers a number of topics related to noise with a focus on community outreach and the Technology for a Quieter America initiative.
The Noise Awareness Forum focuses on the importance of sound and sound-related sciences and technologies. Industry experts, academia and public sector administrators are encouraged to exchange information about the latest innovations, sector potential and opportunities, and environmental and societal challenges.
Due to the challenges created by COVID-19, IYS 2020 will extend into 2021. A complete list of events and schedule changes is available here.