Virginia Tech team creating a tube pump for desalination applications
Marie Donlon | May 05, 2020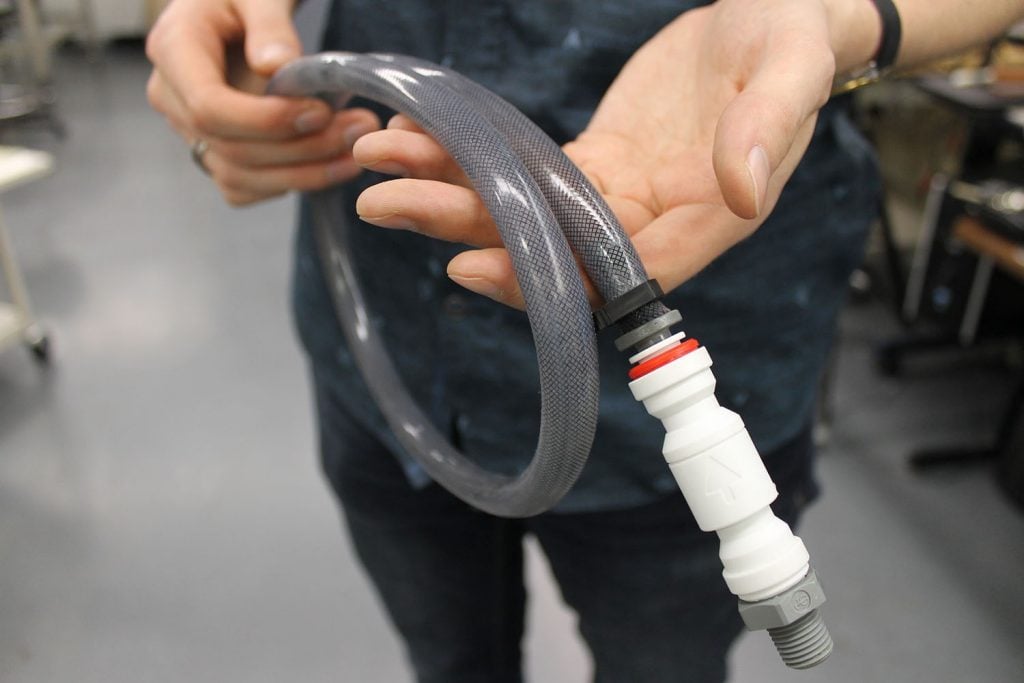 The pump's tubing, made of fluidic flexible composite material, is shown as a small scale model for experimentation during Phase I of the study. The full size wave-to-water prototype system pump would measure up to 80 cm in diameter and be between 20 to 40 m in length. Source: Jama Green/Virginia Tech.In a bid to remove salt and other minerals from ocean salt water, otherwise known as desalination, without using bulky hydraulic pumps, a team from Virginia Tech has developed a simplified pump composed of a fluidic flexible matrix composite material.
To make ocean water potable without commonly used hydraulic pumps that tend to be large metal structures that corrode when submerged in water, the Virginia Tech team has developed a tube pump that harnesses wave energy without the energy and environmental cost of traditional hydraulic pumps.
The flexible tubes are comprised of many layers of helically wound, stiff fibers encased in a soft and flexible matrix. A floating object is attached to one end of the tube pump so that when a wave passes, the pump stretches. This motion stiffens the fibers and results in the tube's volume reduction, which forces fluid from the pump.
The tube also incudes check valves on each of its ends that enable the pump to create seawater flows, producing high-pressure water for desalination with a reverse osmosis filter.
The team will continue to further develop the tube pumps for desalination applications.