Manufacturing pivoting production to fight COVID-19
Marie Donlon | May 01, 2020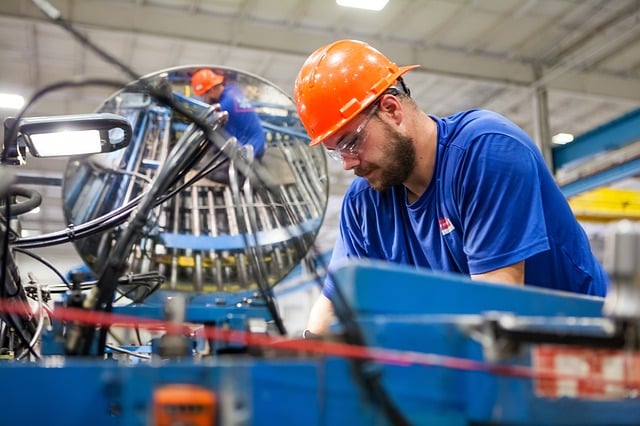 Manufacturers — be it alcohol, athletic wear, catering equipment or even toy makers — have been putting their manufacturing prowess to work in the midst of a worldwide pandemic.
It may seem incongruous for a distillery, an athletic brand, a catering equipment manufacturer and a toy maker to continue operations as much of the world is being forced to stay home, yet this is what a number of companies all over the globe are doing — pivoting their production lines to manufacture personal protective equipment (PPE), which is generally the last line of defense for healthcare professionals in the battle against the coronavirus.
As reports about PPE shortages abound due to coronavirus-related disruptions to the global supply chain, a host of manufacturers from virtually every industry is offering its manufacturing might to produce items such as face shields, surgical masks, ventilators and even hand sanitizer. All of these are critical to preventing the spread of the virus or for treating the virus. As such, manufacturers, well-known and otherwise, have managed to pivot their production lines, abandoning their line of products to produce ones that can help save lives.
Legos
Danish toymaking outfit Lego has transformed its Lego block assembly line in its Billund, Denmark, plant from producing its brand of plastic molded building blocks to manufacturing 13,000 face shields a day.
To do this, a team of Lego designers worked around the clock to design and produce new molds for the factory's molding machines in the shape of face shields worn by healthcare professionals. Six of the factory's dedicated molding machines were used to manufacture the protective gear and reports are that the company could potentially make as many as 58,000 masks a day with future modifications to its production line.
Nike
Since the early days of the worldwide pandemic, the majority of manufacturers who produce non-essential products have been shuttered, yet Nike is one of the few that has kept its manufacturing lines up and running, providing PPE to hospitals in and around its Oregon headquarters and manufacturing facilities.
To pivot from its production line of sneakers and athletic wear, Nike took stock of its materials and opted to produce face shields and powdered air purifying respirator lenses, items it determined could be made in-house. Nike repurposed extra waste materials from within its factory such as stretchable cording and elastic bands. Those materials were then ground up into material repurposed for the PPE.
Pivoting from athletic wear to the production of PPE was done quickly due to the lean manufacturing philosophy that Nike applies along its production lines. Put simply, lean manufacturing is the reduction of waste in manufacturing systems to maximize productivity. Specifically, Nike operates under a so-called pull system wherein a product is not manufactured unless there is a demand for that product. This is contrary to a push system wherein inventory is determined in advance.
Parry catering equipment
Parry, a manufacturer of stainless-steel cookware and catering equipment, has also pivoted its production line to manufacture equipment needed in the battle against COVID-19. Also operating under a lean manufacturing philosophy, Parry reconfigured its production and supply chain to manufacture healthcare equipment amid the coronavirus pandemic. Now, the Derry-based company is producing stainless steel mobile wash basins, glove and mask dispensers and knee-operated sinks to help enhance the sanitary practices of essential companies and healthcare facilities.
Mark Banton, managing director at Parry, explained: "As a lean and agile manufacturer, we were able to immediately switch our production from catering products to essential healthcare equipment, including vital wash basins that could be installed quickly in supermarkets, temporary hospitals or transport interchanges."
Distilleries
Following approval from the Alcohol and Tobacco Tax and Trade Bureau, which relaxed requirements to allow distilleries to pivot production from liquor to hand sanitizer, distilleries all over the world have transformed their production lines. Brands as familiar as Absolut, Jameson's, Bacardi and Tito's are just some of the names that have used their high-proof alcohol leftovers to create hand sanitizer.
Making the pivot from producing liquor to producing hand sanitizer does not require all that many modifications according to reports. To make the shift, distilleries denature the ethanol following distillation, and blend it with hydrogen peroxide, water and glycerin, according to steps distributed by the World Health Organization. Generally, mixing and bottling processes are already in place in distilleries, making the transition that much easier.
This is just a sampling of the companies attempting to combat the virus and fill critical supply chain gaps with products that are not necessarily in their purview. Check back with Engineering360 for more about technological and engineering moves being made amid the global pandemic.