Chinese self-driving truck startup raises $100 million
Peter Brown | April 29, 2020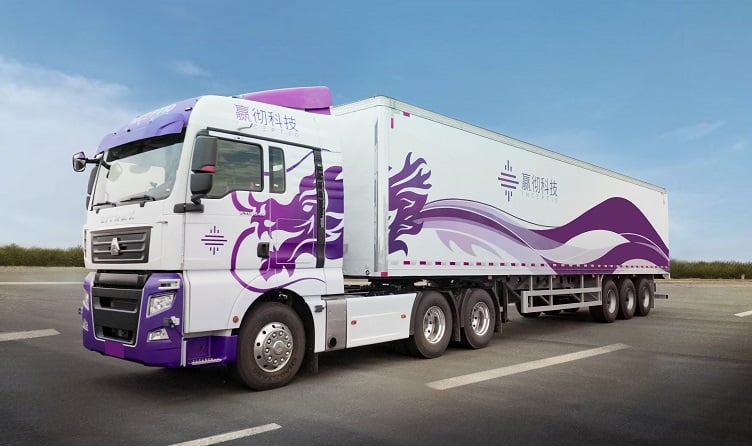 Inceptio will use its funding to build a fleet of self-driving trucks using Level 3 and Level 4 technology. Source: Inceptio
Inceptio Technology, a Chinese startup developing self-driving trucks, has raised $100 million to further develop its technology as well as begin commercial trials.
The company is developing autonomous trucks in China to create a freight network that it plans to begin operating in 2022, according to a report from Reuters.
Inceptio is developing both autonomous driving software as well as in-car computing systems while its trucking partners, Dongfend Automobile Co. Ltd., Sinotruk Hong Kong Ltd. and Foton, will develop the vehicle platforms.
The technology developed will be Level 3 and Level 4 technologies. Level 3 is where vehicles can perform all aspects of driving under certain circumstances, but a human driver is still required to take control. Level 4 autonomy is considered high automation and while there is still a driver's seat and all the regular car controls, a vehicle can drive and see on its own but may require human control in certain geographic areas or under specific road conditions or local laws.
The need for self-driving trucks is considered a necessity for the future of first-mile logistics because of an aging trucking population and growing use of e-commerce to deliver parcels, food and other goods. This has become even more of an issue with the world dealing with the outbreak of the COVID-19 pandemic.
Just recently, Einride made a deal with Lidl to build a zero-emissions truck network for the Swedish grocery. Other startups such as Kodiak Robotics, Ike and TuSimple are working on their own platforms for self-driving trucks with the goal of bringing platforms to logistics fleets in the next few years.
It is not just startups that are developing self-driving truck platforms. Daimler Trucks has invested in Level 4 autonomous driving technology and has recently acquired Torc Robotics in order to deploy automated trucks to global organizations. Volvo Group is also developing its own self-driving trucks using Nvidia's end-to-end artificial intelligence platform for training, simulation and in-vehicle computing for improved safety in autonomous vehicles on public roads and highways.