Design firm reveals plans for turning oil rigs into future homes
Marie Donlon | April 20, 2020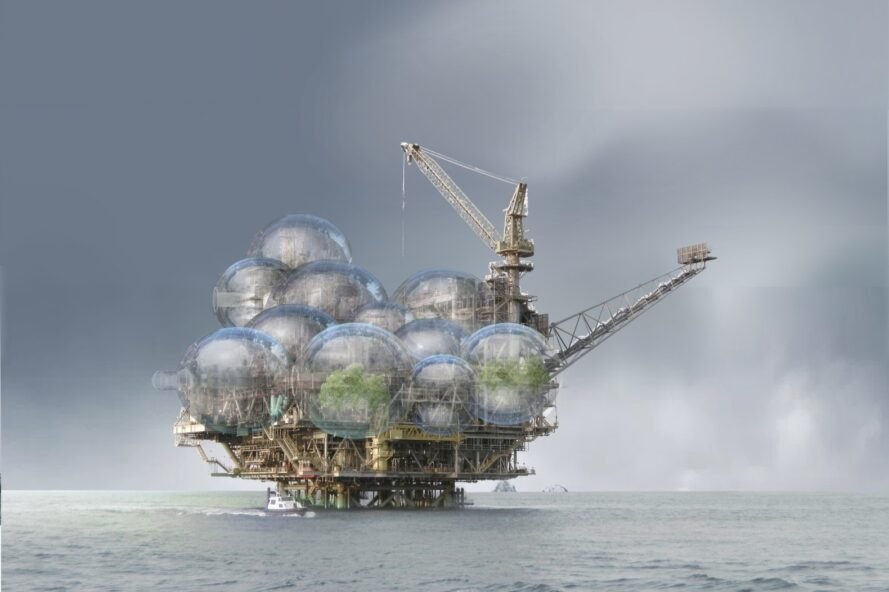 Source: XTU ArchitectsA Paris design firm has released a concept that would turn decommissioned offshore oil rigs into residences of the future, according to reports.
The concept design, which is part of XTU Architect's project X_Lands, includes outfitting the decommissioned platforms in so-called housing units in a bubble-like design.
Covered in plants, the floating platforms would be entirely self-sustained, generating their own clean energy via solar and wind power. Additionally, space on the platform would be dedicated to growing food for those who live there.
The X-Lands project aims to envision a future after oil when the only reminders of the industry are in the abandoned oil platforms all over the world.