Additive manufacturing is making strides in the battle against COVID-19
Marie Donlon | April 09, 2020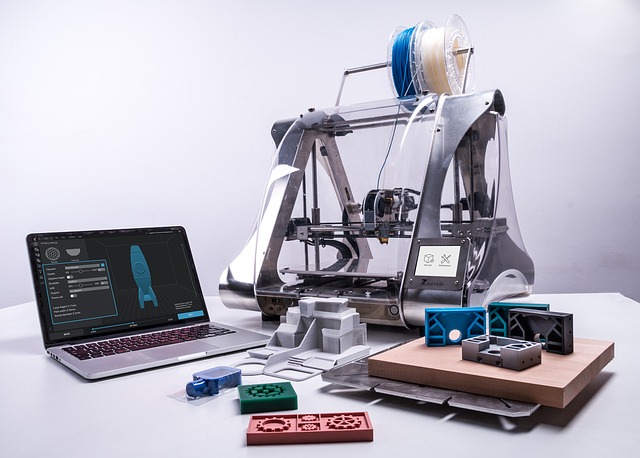 As expected, 3D printing, otherwise known as additive manufacturing, is proving its might amid the COVID-19 pandemic, offering solutions to the traditional manufacturing of critical medical supplies and personal protective equipment (PPE) necessary for treating patients and protecting first responders and healthcare workers at high risk of infection on the front lines.
With depleted supplies, fractured supply chains and shuttered manufacturing facilities all due to the pandemic, makers and additive manufacturing experts from all over the world are offering their specific skill-sets to create alternative products for gaps in the supply chain using additive manufacturing.
3D-printed face shields
Gobal electronics manufacturer Infinite Electronics has lent its 3D-printing capabilities to the manufacture of reusable medical face shields for healthcare workers treating coronavirus patients.
The 3D-printed general-use medical face shields are designed to protect the faces of frontline medical workers as shortages of PPE are occurring all over the world due to COVID-19.
3D-printed ventilator splitter
Engineers from Johns Hopkins University are attempting to develop and prototype a 3D-printed splitter that will enable a single ventilator to feed air to multiple patients at once.
Like medical-grade masks, ventilators, which are critical for treating the worst cases of coronavirus wherein a patient's breathing is disrupted, are also in short supply due to the ongoing coronavirus pandemic. As such, the Johns Hopkins team has created a means for safely treating more than one patient at a time using a single ventilator. To accomplish this, the team has 3D printed a splitter that will direct airflow to multiple patients simultaneously from one ventilator.
The design of the 3D-printed splitter addresses concerns previously expressed by medical professionals about splitters spreading germs and not offering appropriate amounts of oxygen to intubated patients requiring different airflow levels.
The 3D-printed prototype reportedly addresses both concerns with the addition of a filter for preventing cross-contamination and an airflow controller and flow meter system that allows healthcare professionals to monitor and adjust individual flow rates to patients as needed.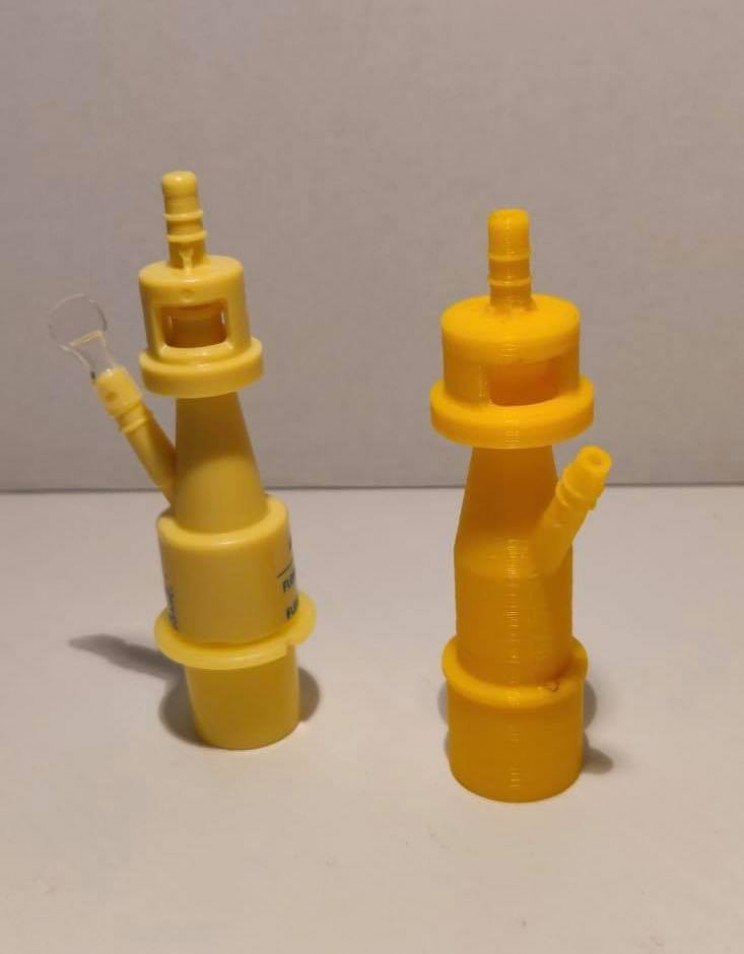 Source: Isinnova3D-printed valves
With valves critical to the operation of reanimation devices in short supply — a casualty of a fractured supply chain due to COVID-19 — an additive manufacturing startup in Italy 3D printed replacement valves for the life-saving medical equipment.
The replacement valves necessary for the operation of reanimation devices, such as breathing and respiratory equipment, were in short supply at a hospital in northern Italy — a country among those hardest-hit by the virus.
When the equipment manufacturer notified the hospital that the replacement valves necessary for the operation of the reanimation devices could not be immediately manufactured, Isinnova 3D printed several replacement valves to ensure the operation of the machinery.
3D-printed masks
The Food and Drug Administration has recently approved the design of a 3D-printed mask as an alternative to the medical N95 masks currently in short supply due to the global pandemic. Reportedly, the mask design meets regulatory standards for protecting healthcare personnel against viruses like COVID-19. Created by a team from the Veterans Health Administration, the mask offers liquid barrier protection and features replaceable filters.
3D-printed door handle
A company in Belgium has 3D-printed a hands-free device for opening doors amid the COVID-19 pandemic.
Materialise 3D printed a component that attaches to cylindrical-shaped door handles, allowing users to open doors with their arms instead of their hands.
The design, according to the company, will enable users to avoid direct contact with door handles in high-traffic areas such as public restrooms, hospitals and schools. The company explained that because viruses can live on surfaces for periods ranging from hours to days, depending on the surface's material composition, the handle will enable users to avoid direct contact between hands and high-risk surfaces, thereby slowing the spread of the respiratory disease.
The device's developers are calling on makers and other 3D printing experts from around the world with 3D printing capabilities to print the handles for placement in high-risk, high traffic areas such as on door handles in public restrooms, airports, stores, medical facilities and hospitals.
3D-printing solutions in one place
Acting as a virtual warehouse of sorts to ensure that makers and other additive manufacturing experts have access to medically approved 3D printing designs for masks, face shields and ventilator components, among other critical medical equipment is EOS GmbH.
EOS, a manufacturer and distributor of industrial machinery, is hosting a 3D printing community landing page and accompanying LinkedIn community where 3D and additive manufacturing experts and makers can go to get downloadable designs, equipment specifications and relevant data for 3D printing initiatives for fighting the coronavirus.
Additive manufacturers all over the world are encouraged to visit EOS' community landing page and to join its #3DAgainstCorona network LinkedIn page, which is a community of likeminded additive manufacturer's in pursuit of methods for fighting the virus, enabling them to join together, lending their creative skill sets to devise a solution.
Additive manufacturing's role in devising solutions to everyday problems stemming from the pandemic are sure to emerge. As they do, Engineering360 will continue to cover these COVID-19-related 3D printing developments.