KAIST team makes nanofiber masks in response to COVID-19 mask shortage
Marie Donlon | March 19, 2020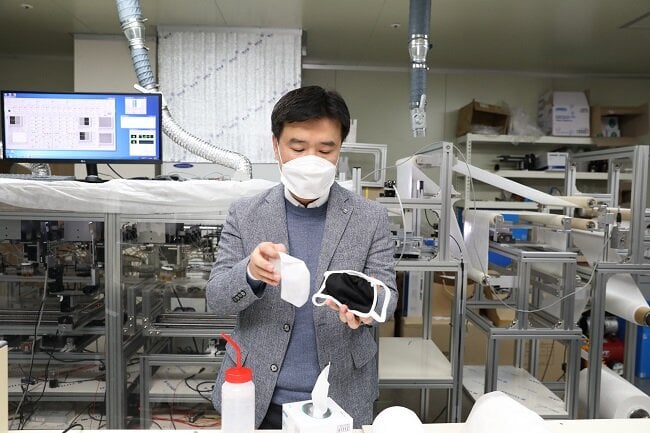 Source: KAISTAmid disruptions to the global supply chain due to the COVID-19 pandemic, face masks for filtering out dust and other contaminants are in short supply, which was the catalyst for researchers from the Korea Advanced Institute of Science and Technology (KAIST) to develop reusable nanofiber masks.
To develop the reusable masks, the team aligned nanofibers with diameters of around 100-500 nanometers (nm) at different angles and in one direction. The nanofibers' special arrangement was achieved by the KAIST team using an insulation block electrospinning process.
According to its developers, the construction of the masks reportedly reduces the pressure on the air filter while leveraging the material's filtration efficiency, which evidently does not exist in the design of conventional masks made without nanofibers.
Additionally, the mask is washable and reusable up to 20 times and it will maintain its structure even after repeated use, unlike the disposable face masks currently in short supply.
Also unlike the design of traditional face masks is that the nanofiber masks are water resistant and filter out roughly 80% of 600 nm particles. The team demonstrated this during tests where the mask was repeatedly bent 4,000 times.
Currently, the masks' developers are awaiting final approval from the Ministry of Food and Drug Safety before bringing it to market.