Audio Weaver attracts $14.5M in investment from Sony, Porsche, BMW
Amy J. Born | February 24, 2020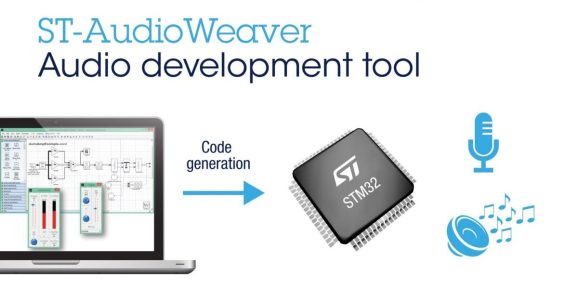 Source: DSP ConceptsDSP Concepts is set to receive $14.5M in Series B funding for its embedded audio engineering software, Audio Weaver. The funding round led by Taiwania Capital has attracted several big names, including Sony Innovation Fund by Innovation Growth Ventures, MediaTek Ventures, Porsche Ventures and the ARM IoT Fund, as well as Series A lead investor BMW i Ventures.
Audio Weaver found success in consumer and automotive devices from brands such as Porsche, Tesla, GoPro and Braun Audio, as well as in voice recognition applications like Alexa Voice Service, Google Voice Assistant and the non-cloud connected Sensory. To date, the software is used in more than 40 million devices worldwide. This latest financing brings total funding to over $25M and will be used to significantly expand the company's support operations, including the opening of a new office in Taiwan.
The Audio Weaver platform is also popular with chip makers for audio product deployment and peak voice recognition performance for multiple applications and hardware architectures. With Audio Weaver, product makers can incorporate audio features and designs on ST Micro, MediaTek, Qualcomm, Texas Instruments and NXP to name a few.
DSP Concepts addresses the audio processing challenges encountered by the numerous industries creating voice-activated user experiences. The company's products allow low-code and no-code designers as well as experienced engineers to create and integrate custom audio features.
CEO and co-founder Chin Beckman commented that audio innovation has not advanced since the 1990s despite the fact that audio has become a critical component of all technology products in today's market. "The Audio Weaver platform is real-time and takes care of optimization across multiple chip families so customers can focus on building product-differentiating features rather than low-level coding. With a unified audio engineering solution, there are no barriers to the development of any unique audio product, from design to deployment."
In addition to Audio Weaver, DSP Concepts offers TalkTo, a software-based audio front end for voice-controlled products. TalkTo uses advanced microphone processing and machine learning to deliver reliable voice control even in high-noise environments. TalkTo can cancel noise from multichannel sources and continuously identify and cancel additional interfering noises. This enhances the voice-based user experience with set-top boxes, kitchen appliances, TVs and other devices.