Artificial skin may pave way for empathetic robot caregivers
Marie Donlon | February 18, 2020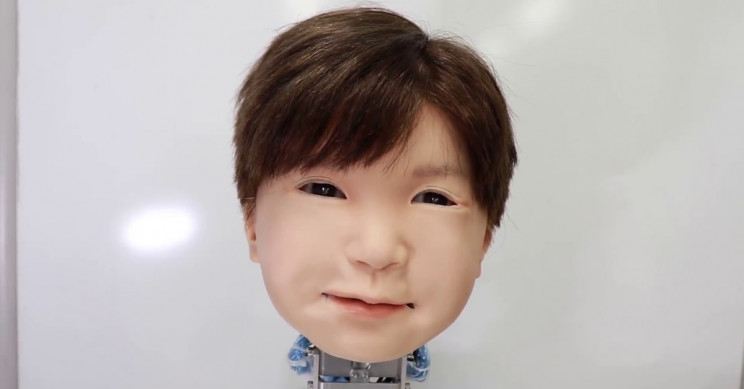 Source: Hisashi Ishihara/YouTubeA team of researchers from Japan's Osaka University has developed artificial skin that enables robots to feel pain, which may eventually encourage robots to show and feel empathy for humans, thereby making such robots potentially appropriate for future caregiving applications.
To develop its so-called artificial pain nervous system, the Osaka team embedded soft, artificial skin with sensors that can detect touching that ranges from soft to hard in terms of pressure. The artificial skin was then linked to a previously developed robot called Affetto, which is a robot head designed in the likeness of a child. According to its developers, the touch signals detected by the artificial skin are communicated to the robot child's face, which changes facial expressions according to the degree of touch.
Such a development, according to the team, brings the idea of caregiving robots one step closer to reality, improving upon a number of the caregiving robots already cropping up in healthcare settings including Robot De Niro, a robotics research platform that supports caregivers and interacts with patients, and a proof-of-concept robot developed at the University of Louisville that can assist nurses caring for patients in healthcare settings.
The technology was detailed at the annual meeting of the American Association for the Advancement of Science.
To see earlier footage of Affetto demonstrating its range of facial expressions, watch the accompanying video.