Researchers use durian fruit to make biodegradable food packaging, 3D printing filament
Marie Donlon | January 28, 2020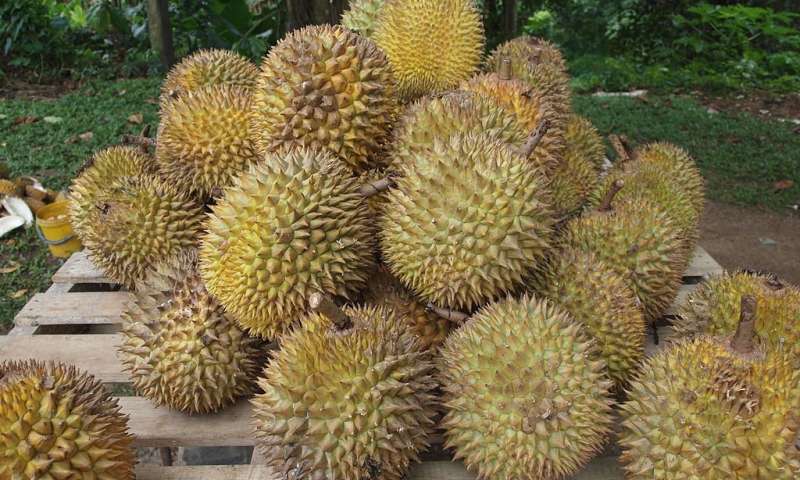 Durian fruit. Source: Kalai / CC BY-SA 3.0In a bid to curb plastic waste pollution, a research team from the International Islamic University Malaysia have created biodegradable food packaging composed of the skin of durian fruit.
The Southeast Asian Durian fruit has a thick and pulpy exterior that when combined with epoxidized palm oil, reportedly transforms into a moldable, biodegradable polymer.
During testing, the researchers buried a prototype of the packaging in soil and recovered it three months later to discover that roughly 80% of the packaging had degraded. For scale, consumer plastic packaging can reportedly take hundreds of years to degrade.
In addition to food packaging applications, the team discovered that the material could also be used as 3D printing filament.
Durian fruit is just one of the unexpected ingredients being trialed as a plastic food packaging alternative amid an ongoing global plastic waste crisis. Researchers and innovators from every corner of the planet are exploring alternatives to plastic packaging, thereby keeping it from the world's landfills and, eventually, the world's oceans.
A researcher from Singapore's Nanyang Technological University has created biodegradable food wrap composed of soybeans while a Canada-based startup is turning sawdust into plant-based plastic bottles. Meanwhile a London-based startup is transforming lobster shells into single-use plastic products while a team from New Zealand's University of Canterbury are turning food waste into the building blocks for bioplastic.