New material repels blood and speeds up clotting
Siobhan Treacy | January 10, 2020
Researchers from ETH and the University of Singapore have created a new material that repels blood and speeds up the clotting process.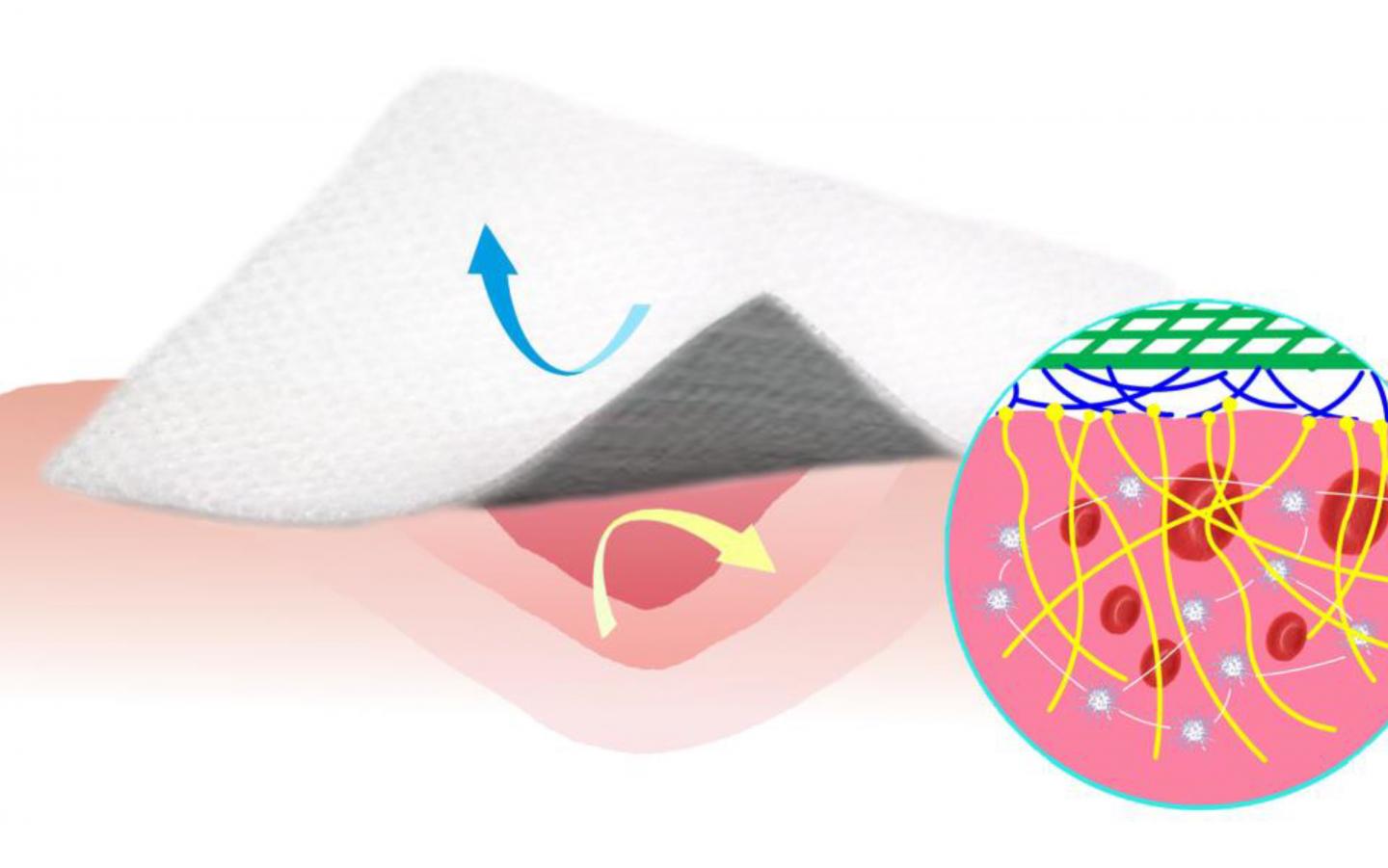 Promotes healing and can subsequently be easliy removed: a new kind of bandage coated with silicone and carbon nanofibers. Source: Li Z et al. Nature Communications 2019
Initially, the team wanted to create a coating that would repel blood for devices that come into contact with blood, like heart-lung machines and artificial heart devices. While testing various superhydrophobic materials that effectively repel liquid, the team stumbled upon the new material, which is a mix of silicone and carbon nanofibers.
Researchers determined that the material is unsuitable as a coating because of its clotting abilities, but it is potentially ideal as a bandage. Blood-repellant bandages do not get soaked with blood and adhere to the wound. This means they can be easily removed without reopening wounds, which puts patients at risk for infection. There are substances and materials currently used in medicine that promote clotting, but until now there were no materials that could both repel blood and promote clotting.
During testing, the team coated conventional cotton gauze with the new material. Lab tests dhowed that when a wound came into contact with the coated cotton, it clotted within a few minutes. The team is not clear on why this happens, but believes it is due to the blood interacting with the carbon nanofibers. The coated gauze proved to have an antibacterial effect because bacteria cannot adhere to the surface.
The team said they need to conduct further testing on larger animals and then humans to prove the effectiveness and harmlessness of the material.
A paper on the material was published in Nature Communications.