Q&A with 'Nerd Girl Nation' creators on National STEM/STEAM Day
Amy J. Born | November 07, 2019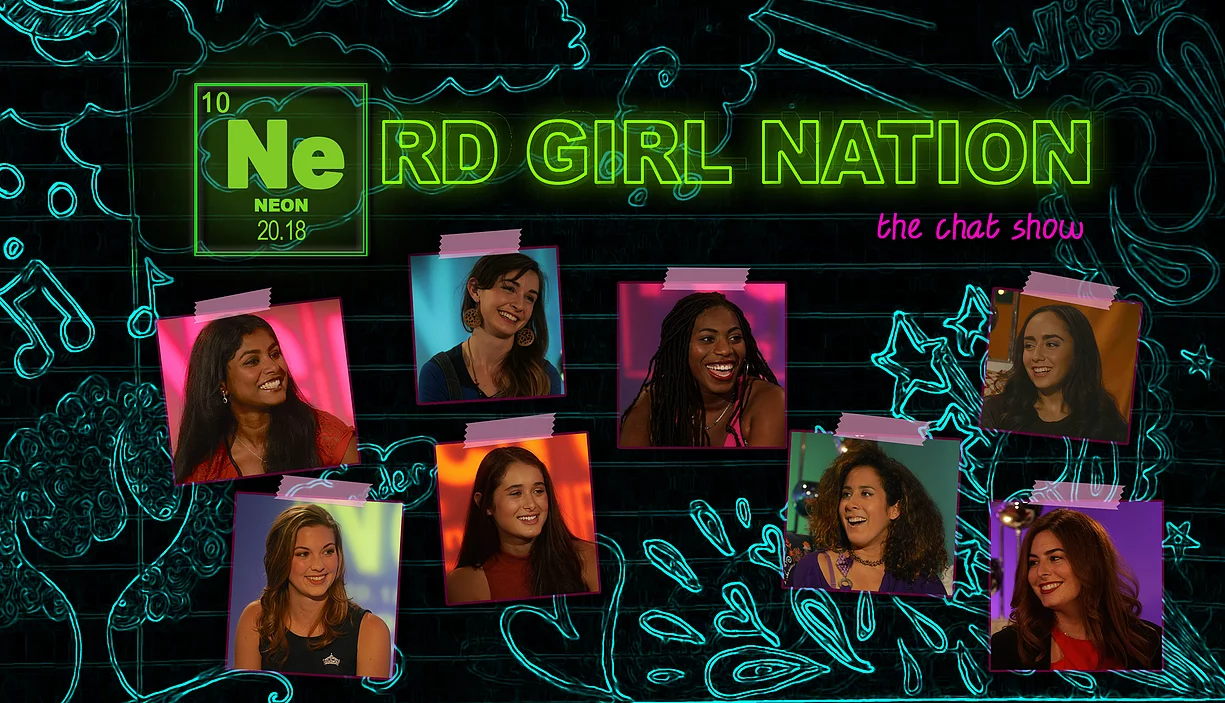 Source: Nerd Girls Inc.With technology infiltrating nearly every facet of daily life, introducing STEAM (science, technology, engineering, art and math) to kids at an early age and in a compelling way is crucial to developing a well-prepared workforce. This is particularly true for attracting girls to technical fields. While more are entering STEAM professions, women are still underrepresented, making up only 28% of the science and engineering workforce. The greatest disparity is in engineering, computer science and the physical sciences.
In 2015, toy company MGA Entertainment established November 8 as National STEM/STEAM Day, an annual holiday intended to inspire students of all ages to engage in related activities in order to help them see how science and technology impact their lives. The date itself, written NOV8, is a play on the word "innovate." To further promote STEAM, especially to girls, the company created the fictional Netflix original series, "Project Mc2", featuring four smart young girls who excel in various areas of science. A variety of Project Mc2 activities and games are available on the company's website.
IEEE-funded Nerd Girl Nation also has the goal of helping girls see themselves in science careers. Each monthly episode features young women pursuing their passion and making their mark in a wide variety of STEAM fields. Guests have included a NASA scientist who monitors sea levels for the study of climate change, sound engineers for movies and music, a cinematographer who explains the engineering and technology of video production, an industrial engineer who helps Disneyland maintain its efficiency, a Nike engineer who uses body mechanics to design athletic clothing, and a member of the ground crew for the first solar-powered plane to travel around the world.
Just in time for National STEM/STEAM Day, Engineering360 contacted two of Nerd Girl Nation's creators for a Q&A. Dr. Karen Panetta, a professor and Dean at Tufts University and an IEEE Fellow, is the host of the show. Karen Johnson, an award-winning producer and filmmaker, produces the show.
Eng360: Now that the first season is wrapping up, do you feel you've made progress toward your aim of redefining the term "nerd" and all it represents, particularly for young women in STEAM fields?
Karen Johnson: Season 1 of Nerd Girl Nation featured a great group of young women from a broad variety of STEAM fields. We let our audience "see it so they can be it" in careers in biotech, sound engineering, industrial engineering, cinematography, drones, science journalism, nano-tech and biomechanics, among others.
Eng360: What type of feedback have you gotten?
Karen Johnson: We've received terrific feedback from young female viewers, from our focus groups, as well as from other like-minded groups around the country who are interested in promoting STEAM to young women. We've also heard from dads and moms who are happy we did the show. Our guests all were excited about participating in the show and happy to be role models encouraging more young women to get into STEAM careers. They all know we need more women in their fields, and how important that is to our future.
Eng360: Are you reaching young men as well as young women?
Karen Johnson: We did have young men in our focus groups and they responded positively, so we think we are, but we don't always know what gender is responding.
Karen Panetta: Also, many of our viewers are dads who want to inspire their daughters to pursue STEM careers. Parents are always seeking new ways to help guide their children into careers that they themselves may not know much about. We view ourselves as educating the public on the excitement of engineering while showing the contributions of women and the limitless opportunities!
Eng360: How do you find your guests?
Karen Johnson: We put out a casting call for our guests on our website nerdgirls.com and applicants can send in their information. We also used good old-fashioned phone call and email outreach to friends, colleagues and like-minded organizations for recommendations of talented young women in STEAM. We wanted to show a broad array of careers, some of which girls might know exist and others that might be new to them.
Karen Panetta: I travel around the world in my various roles as an IEEE volunteer and meet amazing people everywhere. We learn about new innovations every day and try to promote these individuals as well as help the public distinguish between fact and science fiction versions that may dominate and put up barriers to acceptance of new technology. For instance, artificial intelligence is not going to create robots that take over the world and try to eliminate all human life as we know it!
Eng360: Where is the show filmed?
Karen Johnson: We filmed on a stage in Los Angeles and brought most of our guests out for the production. We also used a zoom screen to bring in a couple of guests from their own locations and let them participate in the discussion.
Eng360: Will there be a season 2?
Karen Johnson: Yes, there will be a season 2. We've begun raising money for that and have conducted preliminary interviews with potential young female guests. We've got a world of STEAM careers to introduce young women to, and a world of talented young women already working in them who are interested in sharing their experience and mentoring.
Eng360: What, if anything, will you do differently?
Karen Johnson: We are considering focusing on a theme — like entrepreneurship — for a season and/or taking the show off of the stage and doing more to get out into the field. We also may not have a co-host or might have a different co-host next time. We'll take ideas from our guests as well. They are all super smart and filled with good ideas!
Karen Panetta: We are also looking at new ways to showcase the actual work and real-world applications of the work our guests do as well as showcasing their personal journeys.
Celebrate National STEM/STEAM Day by watching and sharing the season 1 episodes of Nerd Girl Nation with potential future engineers and scientists, and look for season 2 in 2020.