Distillery offering biodegradable seaweed-encased whisky shot capsules
Marie Donlon | October 10, 2019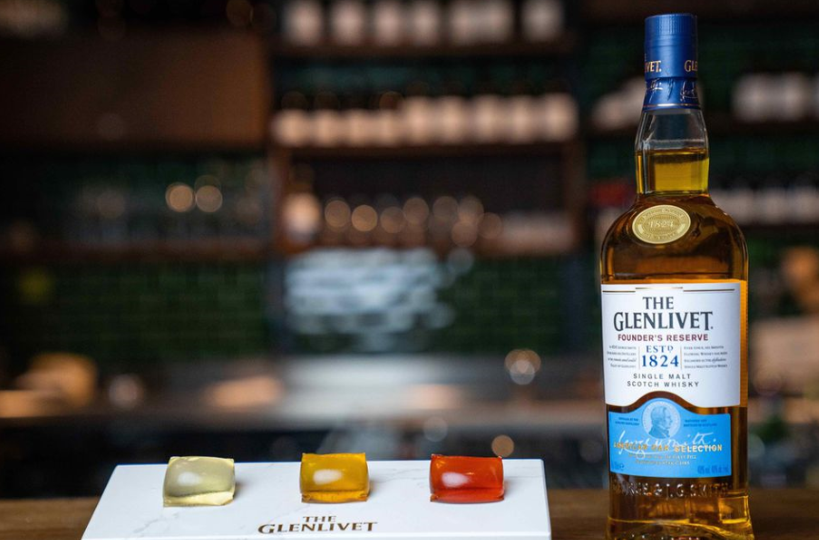 Source: GlenlivetWhisky-maker Glenlivet has partnered with sustainable packaging startup Notpla to create biodegradable and edible capsules of Scotch whisky.
The so-called "Capsule Collection," which debuted this week, is composed of a material, also called Notpla, that is a combination of seaweed and other plants. Together with Glenlivet, Notpla filled the capsules with 23 mL — roughly a shot's worth — of whisky each. Each of the three reserves — citrus, wood and spice — can be consumed entirely or punctured to reach the whisky contained inside. If discarded, the tablet will biodegrade in an estimated four to six weeks, leaving behind no sign of waste.
Notpla produces the capsules on a dedicated machine, and can inject them with a variety of substances including water, juice and condiments in lieu of plastic packaging. The capsules were already trialed at this year's London Marathon, which was held back in April. There, runners were offered edible and biodegradable seaweed capsules filled with Lucozade Sport drinks at kiosks along the marathon's route.
The capsules are already attracting social media attention for their alleged similarity to Tide Pods, which created controversy last year when teenagers challenged each other to consume the laundry detergent-filled capsules against the warnings of healthcare professionals. The seaweed-based capsules are just another alternative packaging solution designed to combat the plastic pollution crisis overwhelming the world's oceans. Other plastic alternatives being devised include a startup in Mexico that has turned to avocado seeds to create alternative material for straws and cutlery while another startup in London is exploring lobster shells as a plastic alternative.
The Capsule Collection is only available through October 13 at London's Tayēr + Elementary bar as part of London Cocktail Week, happening October 4–13.