Purdue awarded $10 million to address global food safety
Amy J. Born | August 23, 2019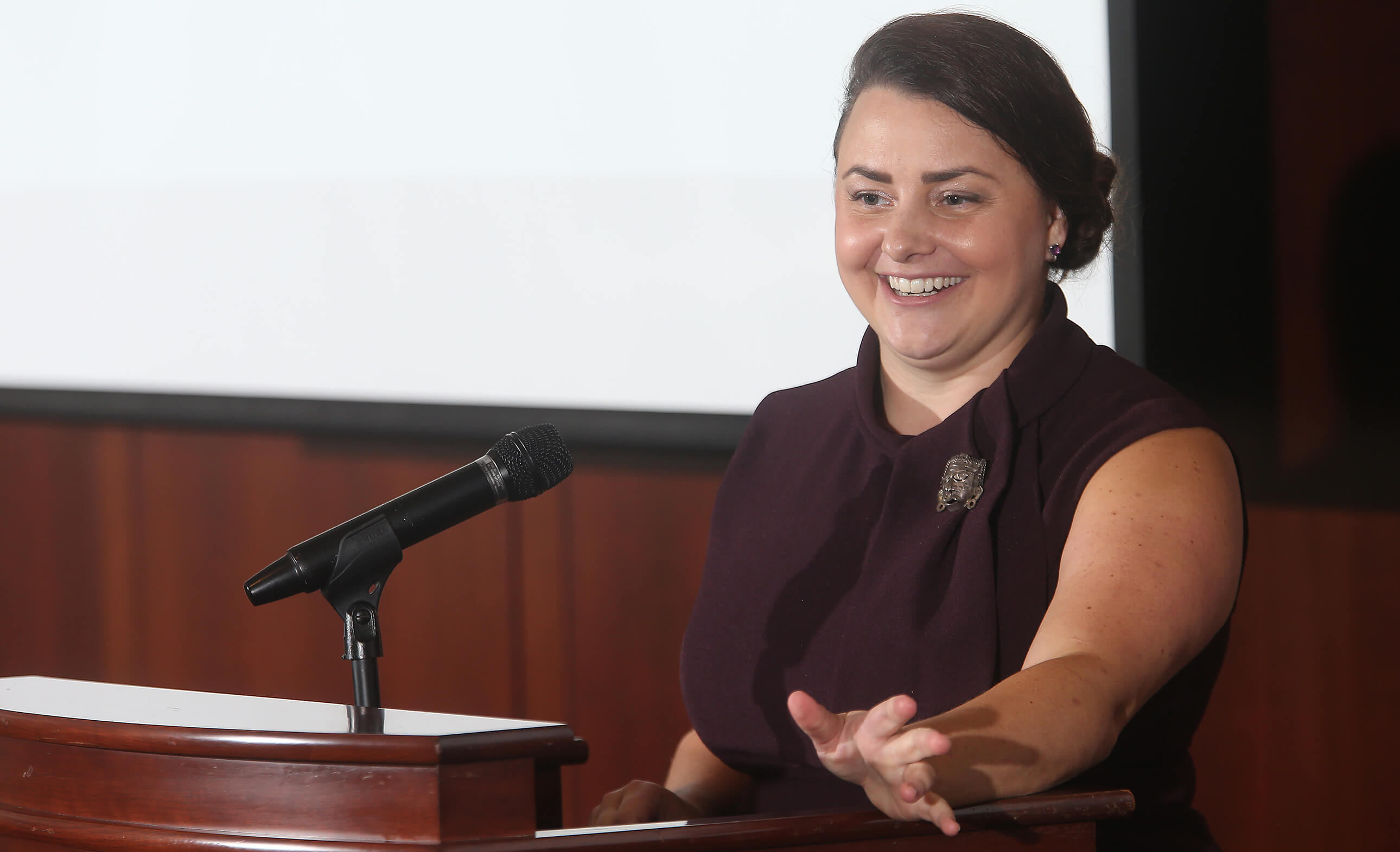 Purdue's Haley Oliver will lead the Feed the Future Innovation Lab for Food Safety (FSIL) in partnership with Cornell University. The lab, funded by $10 million from USAID, will focus on developing programs to improve food safety in Bangladesh, Kenya, Ethiopia, Senegal and Cambodia. Source: Purdue Agricultural Communication photo/Tom CampbellThe United States Agency for International Development (USAID) awarded Purdue University $10 million for the creation of the first-ever Feed the Future Food Safety Innovation Lab (FSIL). The work being done will focus on Bangladesh, Kenya, Ethiopia, Senegal and Cambodia — all of which have been identified by the USAID as priorities for development in the areas of food and agriculture due to significant population growth and issues with food safety.
The lab is not a physical space, but rather a consortium of entities interested in food safety, explained Haley Oliver, an associate professor of food science at Purdue who will direct the lab in collaboration with scientists from Cornell University. FSIL members have worked in more than 25 countries on improving health and food safety from household hygiene to creating entire university departments focused on the use of technology to improve food safety and security.
The Purdue lab is intended to complement the USAID programs already in place. While other work is being done within the larger context of food security, this lab will focus specifically on food safety and the inherent challenges of development, from production and processing down to the household level. This includes how to build on existing technology and scale up without a continuous energy supply (electricity), increasing food value (nutrition) through crop breeding and addressing food preservation and safety at every step, according to Oliver. In addition to keeping individuals safe and healthy, food safety programs impact the economy by allowing countries to export food safely to consumers in global markets.
Oliver explained that FSIL will work closely with an advisory council from each country to ensure that the work being done aligns with their largest challenges. "When you are seeking to change behavior, there has to be joint decision-making driven by in-country partners and addressing their needs," she said.
Purdue's announcement included the World Health Organization statistics that foodborne illnesses affect 600 million people around the world each year, causing 420,000 deaths and that children under age 5 are especially vulnerable, accounting for 125,000 deaths annually.
Additional USAID funding up to $20 million may be available to FSIL for research tailored to the countries' specific needs.