Researchers attempting to create AI-driven companions for the elderly
Marie Donlon | August 09, 2019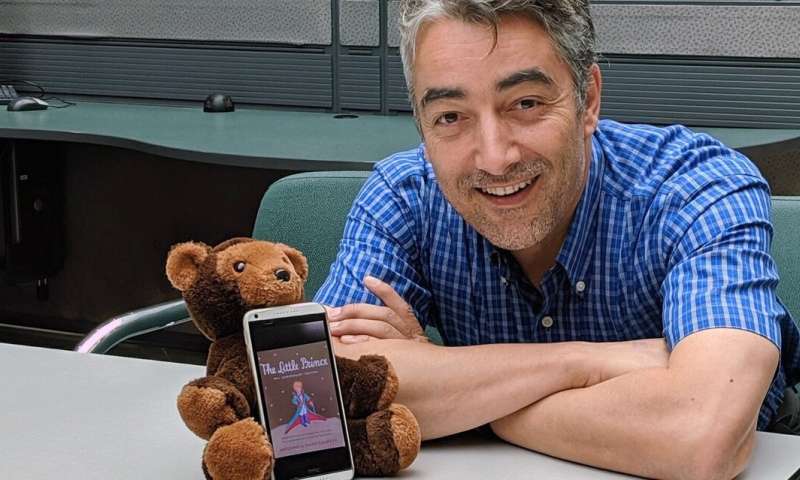 University of Alberta computer scientist Osmar Zaïane with the chatbot he and his team are developing that can express and respond to emotions. Source: Melanie MarvinScientists from the University of Alberta, Canada, are attempting to develop chatbots capable of expressing and responding to emotions during conversations with the ultimate goal of one day developing artificial intelligence (AI) companions for the elderly.
Typically used to look up information or answer questions, chatbots in the vein of Siri and Alexa perform quickly but without being emotionally intelligent. As such, the University of Alberta research team hopes to develop emotionally intelligent, AI-driven systems that lonely senior citizens could potentially conduct simple conversations with, either telling the system about their day or carrying on simple conversations designed to keep them engaged. So far, the team has only devised a model capable of responding to the expression of certain emotions such as surprise and love. This was achieved by converting speech into text and narrowing in on the words used.
"In this study, we coached the program by telling it which emotion to express in its response. Our next study will focus on having the program independently decide on what emotion to express, depending on the persona it's talking to," said Osmar Zaïane, co-author of the study and scientific director of the Alberta Machine Intelligence Institute (AMII).
Largely considered to have implications for both health and quality of life, loneliness among the elderly population can reportedly be alleviated by companionship, often in the shape of friends, family or pets. However, in the absence of those, the team envisions that digital companions similar to the ones they are currently attempting to devise, will one day collect information on the elderly person's emotional state. However, to undertake that, the team intends to continue to develop AI that is capable of understanding and appropriately responding to the expression of emotions.
The study, "Generating Responses Expressing Emotion in an Open-Domain Dialogue System," was published in the journal Internet Science.