Reducing routine maintenance costs of engine generator sets with new portable oil analysis tools
Yuegang Zhao, vice president of sales, and Dan Walsh, director of product management, for AMETEK Spectro Scientific | July 30, 2019
Sponsored Content
What do a hospital, a treatment plant, a police station and a remote mine have in common? They have essential assets requiring uninterruptible power, commonly powered by an engine generator as primary or back up power.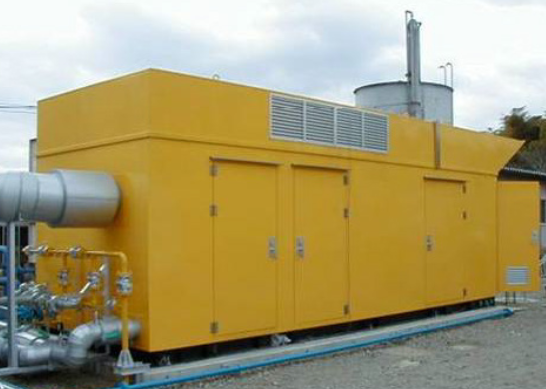 Figure 1: Typical Generator engine enclosure located adjacent to a customer site. Source: JenbacherEngine generators, often termed "gen sets," combine an electrical generator and an engine. They supply electrical power where normal utility power is not readily available or is unstable. Gen sets are used for temporary power demands and are often mounted on trailers or transportable skids.
Portable, handheld oil analysis tools are now widely available and can be used to extend oil drain intervals and reduce routine costs. These tools are getting a boost with the recently amended U.S. EPA NESHAP rules for emergency backup gen sets. The new rules allow condition based oil drain intervals, so asset owners can realize the benefits of oil analysis.
This paper from AMETEK Spectro Scientific (.pdf) outlines the challenges and solutions available to portable/emergency gen set owners who have incurred the cost of time based oil changes.