Department of Defense exploring VR/AR to train military in dirty bomb, radioactive weapon response and detection
Marie Donlon | July 10, 2019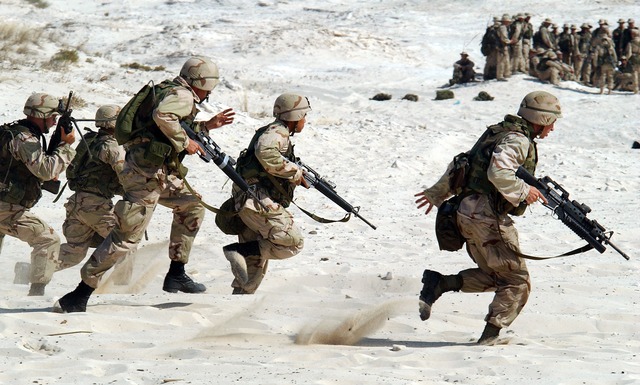 The United States Department of Defense (DoD) is calling for the development of virtual reality (VR) and augmented reality (AR) platforms to train military personnel to prepare for the possibility of encountering dirty bombs and other radioactive weapons.
The Defense Threat Reduction Agency (DTRA), an agency within the U.S. DoD that deals specifically with countering weapons of mass destruction, is calling for AR or VR platforms that will eventually enable military personnel to rehearse scenarios involving radiological threats; detect, intercept and respond to radiological weapons; and prepare for the possibility of nuclear war.
Publishing their request on the FedBizOpps website, the DTRA is calling for the design of VR or AR systems that mimic "operating in a battlefield nuclear warfare (BNW) environment, or performing radiological threat objects find and interdict operations."
"Radiological/nuclear considerations may include everything from point radiation sources, area contamination, and nuclear weapon detonation," the solicitation reads.
Such a tool, according to the DTRA, could potentially simulate the detonation of a radiological or nuclear weapon, enabling the user to observe the affected area and to develop a response to such an event. Likewise, researchers believe that the addition of details such as barometric pressure and wind speed, gathered from the internet, could improve estimations of the spread of fallout within the VR or AR environment. The AR or VR tool could also potentially enable military personnel to look for the tell-tale signs of radioactivity in an AR or VR setting.
Training in an AR or VR setting could enable military personnel to participate in countless exercises whereas real-life exercises tend to be limited by cost and time, according to the DTRA. Based on the feedback from respondents concerning the development of such platforms, the DoD will explore how to move forward. Responses to the solicitation are due by August 12.